18 September, 2023
Orange County Government Public Information Officer
Email: PIO@ocfl.net
Orange County Hosts Multicultural Center Grand Opening Tomorrow, September 19, 2023, at 10 a.m.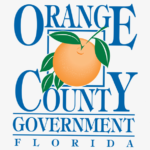 WHAT:
Orange County Mayor Jerry L. Demings and County Commissioner Michael Scott will host the grand opening ceremony for the Orange County Multicultural Center, a project that has been in the works since 2016.
The 17,000-square-foot state-of-the-art facility will be used as a hub for the arts, culture, and innovation. Located in the heart of Pine Hills. It will be the home to nonprofit organizations that will provide job training, community resources, senior and youth programming, and many other personal and professional growth experiences to all residents.
In addition to Mayor Demings and Commissioner Scott, remarks will also be given by former District 6 County Commissioner Victoria Siplin and several prominent members of the Pine Hills community.
Photo and video opportunities will be available throughout the event; self-guided tours will follow the remarks.
WHEN:
Tuesday, September 19, 2023
10 a.m.
WHERE:
Orange County Multicultural Center
7149 W. Colonial Drive
Orlando, FL 32818
MEDIA: Please RSVP to PIO@ocfl.net if you or your outlet is interested in attending this event.
About Orange County Government: Orange County Government strives to serve its residents and guests with integrity, honesty, fairness and professionalism. Located in Central Florida, Orange County includes 13 municipalities and is home to world-famous theme parks, one of the nation's largest convention centers and a thriving life science research park. Seven elected members make up the Board of County Commissioners, including the Mayor, who is elected countywide. For more information, please visit www.OCFL.net or go to Orange County Government's social media channels.
Back To Top