03 October, 2023
Orange County Government Public Information Officer
Email: PIO@ocfl.net
Orange County Mayor Jerry L. Demings to Host the Upcoming 2023 National Association of Counties Large Urban County Caucus Symposium
Multiple events planned for various venues from Wednesday, October 4, through Friday, October 6, 2023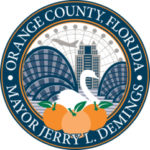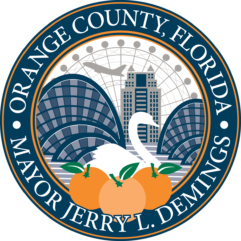 Orange County, FL – Orange County Mayor Jerry L. Demings will host the 2023 National Association of Counties (NACo) Large Urban County Caucus (LUCC) Symposium for three-days of interactive information sessions and tours of Orange County venues, taking place from Wednesday, October 4, through Friday, October 6, 2023. National county government leaders will participate in the event to identify urban challenges and solutions through information sessions and national policy discussions.
In addition to the events highlighted below, the three-day symposium includes tours of the Orlando Science Center, the Dr. Phillips Center for the Performing Arts, and Orange County Corrections. The full event agenda is available here: https://www.naco.org/events/2023-large-urban-county-caucus-symposium
Wednesday, October 4, 2023 – 1:25 pm
Orange County Convention Center – Linda Chapin Theater
Mayor Demings will present an overview of the Orange County Tourist Development Tax (TDT), discussing how the tax revenue benefits residents and the community. Following the session, the LUCC participants will tour the convention center hydroponic grow center.
Friday, October 6, 2023 – 1:00 pm
Hilton Lake Buena Vista – Grand Ballroom IV
Mayor Demings will deliver welcome remarks at the LUCC Symposium luncheon, introducing the Keynote Speakers, NASA Administrator Bill Nelson and former member of the House of Representatives, the Honorable Val Demings. Mayor Demings will moderate a question-and-answer session about local government communications and policies that encourage bipartisan collaboration.
ADDITIONAL INFORMATION:
To attend either of the events noted above, please contact PIO@ocfl.net to make arrangements. Orange TV is recording the mayor's presentation about the Tourist Development Tax and will make the video available upon request. Send an email to PIO@ocfl.net to ask for the YouTube link.
About Orange County Government: Orange County Government strives to serve its residents and guests with integrity, honesty, fairness and professionalism. Located in Central Florida, Orange County includes 13 municipalities and is home to world-famous theme parks, one of the nation's largest convention centers and a thriving life science research park. Seven elected members make up the Board of County Commissioners, including the Mayor, who is elected countywide. For more information, please visit www.OCFL.net or go to Orange County Government's social media channels.
Back To Top