18 October, 2023
Orange County Government Public Information Officer
Email: PIO@ocfl.net
Statement from Orange County Mayor Jerry L. Demings | October 18, 2023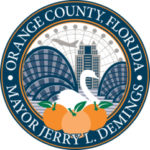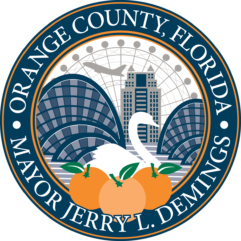 "Today's news will hopefully bring some measure of comfort to the Pulse survivors, and to the families and loved ones of the 49 Angels. When the site becomes a permanent memorial, it will be a place for reflection and love. I want to express my appreciation to the City of Orlando for stepping up to bring resolution to the ongoing uncertainty surrounding the site of the tragedy. Let us never forget and learn to value each other despite our differences. It will be through moving forward that we continue to honor the legacy of those we lost.
Orange County will be meeting with the onePULSE Foundation to discuss our current investment in the proposed museum."
– Jerry L. Demings, Orange County Mayor
About Orange County Government: Orange County Government strives to serve its residents and guests with integrity, honesty, fairness and professionalism. Located in Central Florida, Orange County includes 13 municipalities and is home to world-famous theme parks, one of the nation's largest convention centers and a thriving life science research park. Seven elected members make up the Board of County Commissioners, including the Mayor, who is elected countywide. For more information, please visit www.OCFL.net or go to Orange County Government's social media channels.
Back To Top