16 October, 2023
Media Contact: Darrell.Moody2@ocfl.net
Public Relations & Outreach Specialist
Orange County Public Works
Work Begins on UCF Pedestrian Safety Improvement Project
Major changes coming to Alafaya Trail and University Boulevard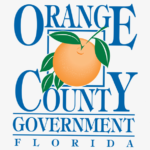 Orange County, Fla. – A major project to improve pedestrian safety around the University of Central Florida (UCF) campus begins today, October 16, 2023. Years in the making, this project required close collaboration among Orange County Government, the Florida Department of Transportation, and UCF.
This project began with a study led by Orange County to determine the most impactful improvements. Areas affected include Alafaya Trail between Research Parkway and McCulloch Road; and University Boulevard from Quadrangle Boulevard to Alafaya Trail. The total length of the project is 2.1 miles.
Improvements include:
Pedestrian fencing and landscaping in the medians to direct people to crosswalks.
A 10-foot-wide pedestrian/bike path running the entire length of UCF's property along the east side of Alafaya Trail with pedestrian scale lighting.
Signalized mid-block crosswalks at Alafaya Trail & Solon Drive and at University Blvd & Turbine Drive that feature pedestrian-activated stop lights and textured colored pavement.
Improvements at major intersections, including high-visibility crosswalks and smaller turning radii to slow down vehicle traffic.
Textured crosswalks at smaller roads and driveways
Upgraded LED roadway lighting along Alafaya Trail for better visibility.
Some interim improvements have already been made, including:
A multimodal sidewalk along UCF's northern border parallel to McCulloch Road.
Pedestrian warning flashers along Alafaya Trail between University Boulevard and Central Florida Boulevard, and on University Boulevard near Alafaya Trail.
"Watch For Peds" messages painted on the roadway near the warning flashers.
Flashing yellow arrows to alert drivers at three corners of the intersection of Alafaya Trail and University Boulevard.
Crosswalk signs on campus at the three-way intersection of Gemini Boulevard, Aquarius Agora Drive, and Greek Park Drive.
The $13.2 million project will be funded by Orange County with UCF contributing more than $600,000 toward construction. FDOT will be funding roadway lighting upgrades along the corridor.
Weather and other conditions permitting, the project is expected to be completed by Spring 2025.
About Orange County Government: Orange County Government strives to serve its residents and guests with integrity, honesty, fairness and professionalism. Located in Central Florida, Orange County includes 13 municipalities and is home to world-famous theme parks, one of the nation's largest convention centers and a thriving life science research park. Seven elected members make up the Board of County Commissioners, including the Mayor, who is elected countywide. For more information, please visit www.OCFL.net or go to Orange County Government's social media channels.
Back To Top