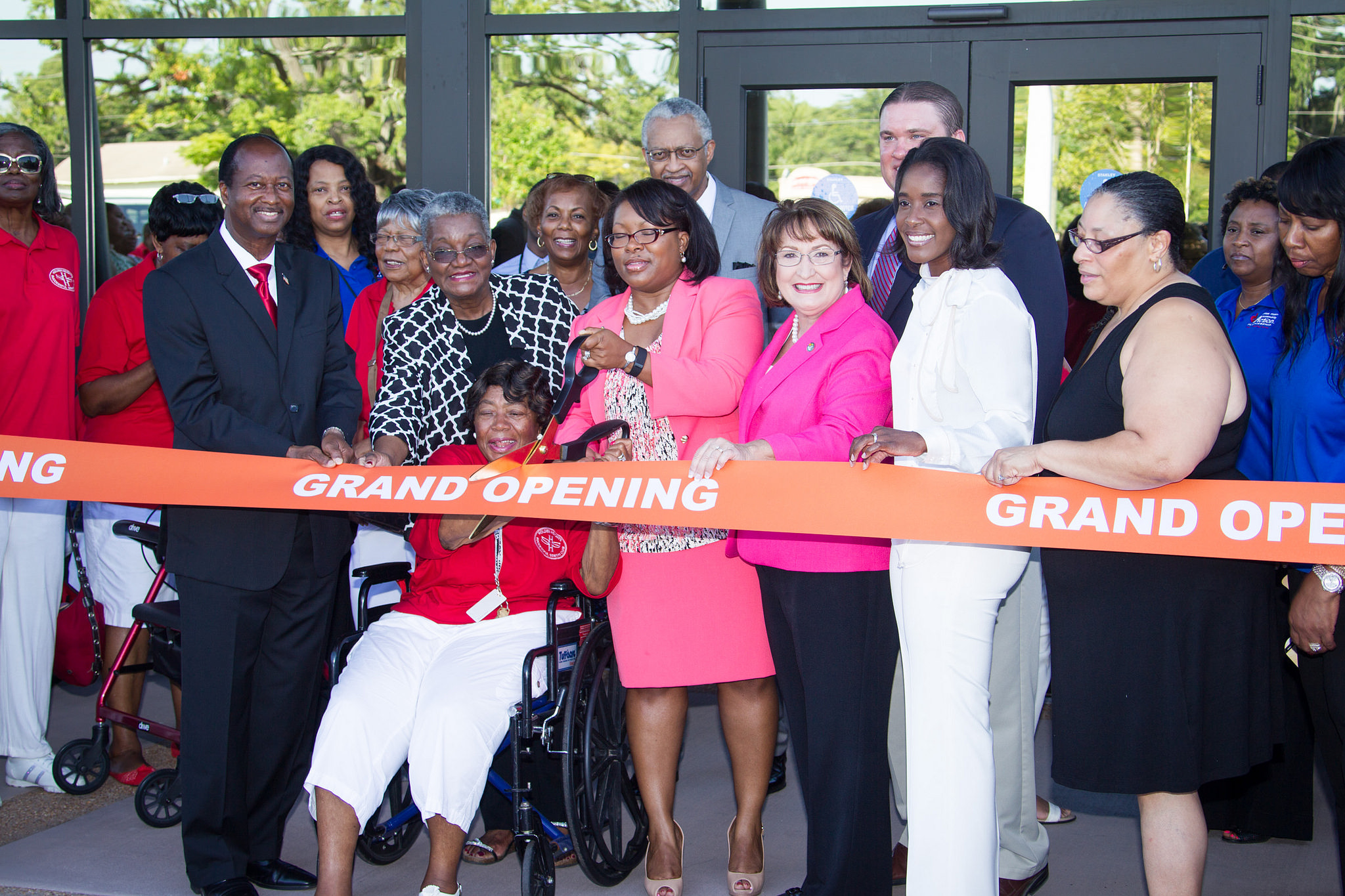 Orange County Celebrates New Holden Heights Community Center
Mayor Teresa Jacobs joined community leaders at the grand opening and ribbon cutting ceremony for Orange County's new Holden Heights Community Center on June 17.
Mayor Jacobs was joined by Orange County District 6 Commissioner Victoria P. Siplin at the event hosted by Orange County's Family Services Department and the Community Action Division. In addition to being a gathering place for Holden Heights and the surrounding communities, the center will provide programs to assist and educate low-income individuals and support families on their journey to self-sufficiency. More than 300 community partners and guests attended the grand opening event.
With the grand opening of this beautiful building, and thanks to the wonderful resources and staff available to our Holden Heights citizens, this new center will be a catalyst for so many good things," Mayor Jacobs said. "Not only will it provide computer skills, financial management assistance and eventually a playground, but it is a place to build relationships, and nothing is more transforming than the relationships we have with each other."
The Community Action Division will provide job training, social service programs, vocational training and youth and senior programs. Several on-site partners will also assist with the division's holistic approach to self-sufficiency, through referrals on issues such as child care, housing and crisis assistance.
"This center helps make a change in the lives of the local Holden Heights community," said Sherry Paramore, Community Action Division manager. "The technology, services and capabilities we have here will support them in their journey to become self-sufficient."
The new 10,500-square-foot facility includes education rooms, outdoor lakeside areas, offices, a computer lab, small breakout rooms, and a large multipurpose space that can accommodate large events for special occasions. The center replaces a smaller, 30-year-old neighborhood facility that will be demolished with the eventual expansion of the I-4 Ultimate project.
The $4.2 million center located at 1201 20th Street took a year to construct and was financed with county capital funding and federal grant money. The $900,000 the state paid to buy the former building for I-4 expansion was applied to the project.
"When we seek progress, it takes a collective commitment," Commissioner Siplin said. "It takes all of us working together – business, government, residents – to bring about the progress that we seek."
Prior to Commissioner Siplin taking office in December 2014, Orange County Clerk of Courts Tiffany Moore Russell represented the Holden Heights area, serving two terms as District 6 Commissioner.
"It's been over 10 years that we have talked about this new building, and to see it all come together so beautifully, wow, it's unbelievable. We are ecstatic," Center Manager Claudette Grubbs said. "We will be able to accommodate more young people, more seniors. We have so many things already planned."
"A glass sculpture that will transmit and reflect colors on the walls is planned for the atrium and was chosen from more than 80 entries from artists around the country," said Terry Olson, director of Orange County Arts and Cultural Affairs.
Other elected officials who attended the event included Clerk Moore Russell, Orange County Sheriff Jerry Demings, Tax Collector Scott Randolph, Ninth Judicial Circuit Public Defender Robert Wesley, Orange County Public School Board Member Kathleen "Kat" Gordon, City of Orlando Commissioner Samuel Ings, City of Winter Garden Commissioner Bobby Olszewski and City of Winter Park Commissioner Thomas McMacken.
A collection of photos from the Holden Heights Community Center Grand Opening Ceremony are available on Flickr for use by the media.