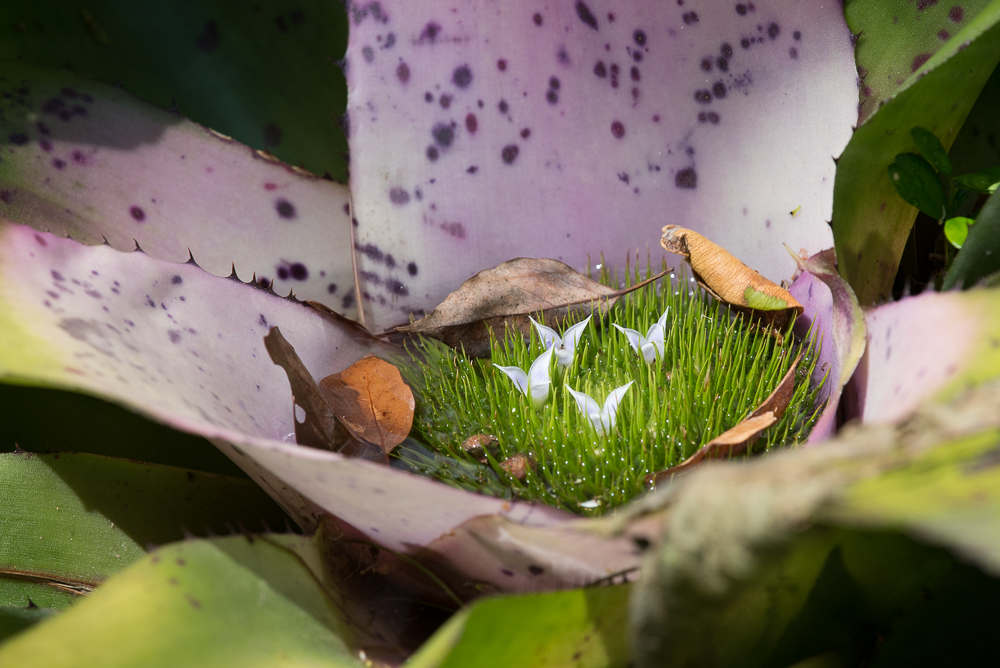 Top 5 Things You Need to Know about Orange County's District 1
Orange County is home to six Commission districts that each have a distinct personality when it comes to history, natural beauty, parks and recreation options, resident diversity and business opportunities. District 1 Commissioner Nicole Wilson, who was elected to the Board of County Commissioners in 2020, gave us her Top 5 things to know about her district:
Come Hungry!
West Orange County is home to an abundance of farmers markets and U-pick farms, including the nationally recognized Winter Garden Farmers Market, the Windermere Farmers Market plus several U-pick berry and citrus farms. District 1 is also home to "Restaurant Row" in the Dr. Phillips area. More than two dozen eating establishments are located along Sand Lake Road and offer a wide variety of fine dining or casual options. You can opt for an international experience and try Turkish, French, Mexican, Italian or fresh sushi. Restaurant Row features renowned steak and seafood restaurants that go best paired with a fine wine and finished with chocolate fondue.
Nehrling Gardens
District 1 has a not-so-secret garden. Gotha's Nehrling Gardens is the former home of famed horticulturalist Henry Nehrling who purchased the property in 1885 to establish a garden where he could experiment with tropical and subtropical plants year-round. By the early 1900s it was a popular destination for thousands of tourists, nature lovers and new Florida settlers. Former president Theodore Roosevelt, inventor Thomas Edison, and horticulturalist Theodore Mead all visited and marveled at the garden. It is now owned and operated by the Nehrling Society, a non-profit volunteer board and staff. Check it out at 2267 Hempel Ave Gotha, FL 34734.
Walt Disney World
District 1 is home to a well- known mouse and his closest friends. Walt Disney World Resort in Orlando covers nearly 25,000 acres in the Lake Buena Vista and Bay Lake area of District 1. The Magic Kingdom opened in 1971 and will celebrate its 50th anniversary in the fall. It was followed by Epcot in 1982, Disney's Hollywood Studios 1989 and Disney's Animal Kingdom in 1998. Pre-pandemic Walt Disney World employed 77,000 people making it the largest single-site employer in the country.
Water, Water, and More Water!
District 1 is a water lover's paradise. The crown jewel of District 1 is the Butler Chain of Lakes. It is made up of 13 lakes and 32 navigable canals. It was the first lake system in the entire state of Florida to receive the designation of Outstanding Florida Waters from the Florida Department of Environmental Protection. This designation was given to the lakes in 1985 due to the wildlife habitat and water quality.
Golfer's Paradise
District 1 has a legacy of golf glory. The Arnold Palmer Invitational is a professional golf tournament on the PGA Tour played each year since 1979 at the Bay Hill Club and Lodge. The March tournament draws over 100,000 spectators and guests over four days to west Orange County where the winner is awarded a cash purse and vintage red cardigan made famous by namesake Arnold Palmer.
For more on District 1 and Commissioner Nicole Wilson, go to the Orange County website.
Do you want to know what District you reside in and who your Commissioner is? Visit ocfl.net/bcc and type your street address and you can find your Orange County Commissioner.
Photo cutline: Plants and flowers at Gotha's Nehrling Gardens. 
Photos taken by: Andreas Volmer (www.andreas-volmer-photography.com)