Lifesaving Lessons: Learning CPR and AED Awareness
Orange County Government Promotes CPR Week
Saving lives is the goal of National CPR and AED Awareness Week, which runs from June 1-7.  Advocates hold events to increase the number of people who perform CPR and know how to use an AED (automated external defibrillator) in cardiac arrest emergencies. Each year, more than 350,000 out-of-hospital cardiac arrests occur in the United States, and approximately 90% of people who suffer these arrests die. However, one Winter Garden resident is trying to improve the odds for survival.
After the sudden death of her seemingly healthy 10-year-old son in 2004, Martha Lopez-Anderson immersed herself in education and training related to the prevention and treatment of sudden cardiac arrest (SCA) in youth.
Sudden cardiac arrest is not a heart attack, which occurs when blood flow to part of the heart is blocked. Children and teens do not suffer heart attacks, but they can suffer a sudden cardiac arrest, the abrupt loss of heart function, breathing and consciousness caused by an undetected heart condition, a blunt impact to the chest, or by taking prescription or illegal drugs.
One in 300 young people have an undetected heart condition and are at risk for sudden cardiac arrest.
"When my son had a sudden cardiac arrest, people around him thought he was suffering from a seizure, so they stood back, but he was actually in cardiac arrest and needed help immediately," explained Lopez-Anderson, who serves on the Orange County Government's EMS Advisory Council and currently chairs its CPR AED Committee. "If someone has collapsed and is unresponsive, assume they're having cardiac arrest, call 911 immediately and start CPR. If you're not trained in CPR, 911 dispatchers will walk you through it."
One of the CPR/AED Committee's goals is to get residents to download two lifesaving apps – PulsePoint Respond and PulsePoint AED. The apps, launched through a partnership between Orange County Fire Rescue Department and the University of Central Florida, support first-responding agencies by encouraging CPR-trained citizens to respond to sudden cardiac arrest incidents as emergency crews are dispatched.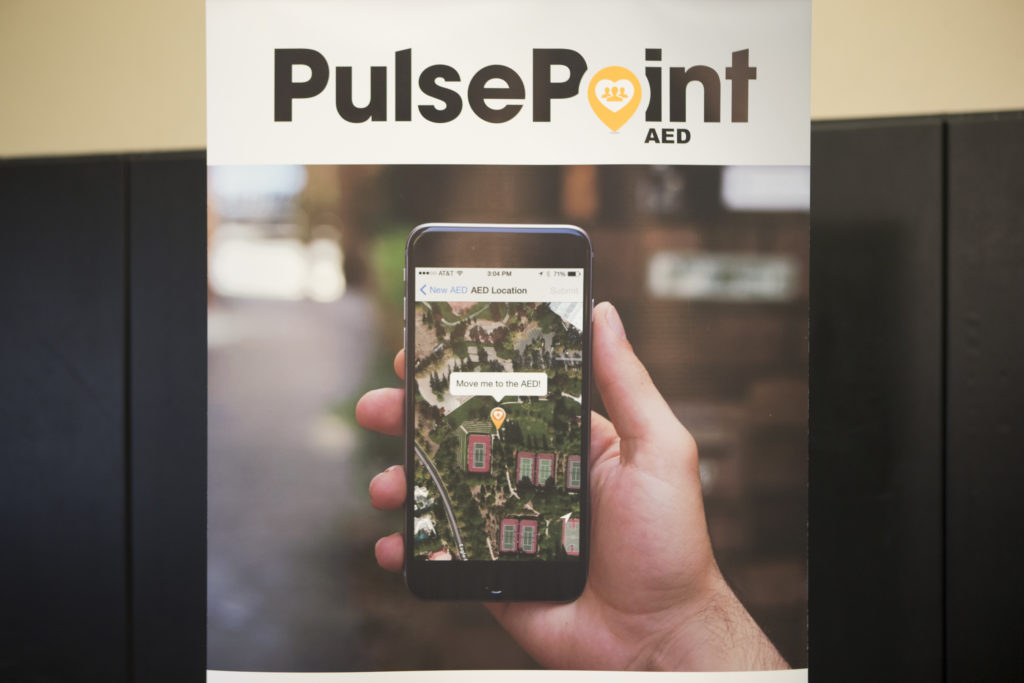 "Parents need to be aware of their family histories and share this with their family doctors," she said. "EKG screenings – in addition to well-child checkups and pre-participation exams – should be required for every student athlete. Orange County Public Schools has already adopted these requirements, but we recommend all children are screened at birth and again when they start elementary, middle and high school respectively."
Whether dealing with a sudden cardiac arrest or heart attack, it is critical to start the CPR process while EMS is on its way. Lopez-Anderson noted that hands-only CPR is the preferred method today, not simply because people are reluctant to contract a disease by performing mouth-to-mouth, but because by not interrupting compressions to do breaths, constant blood flow to the brain is maintained.
"We want Orange County to lead the way when it comes to preventing cardiac-related deaths," said Lopez-Anderson. "We're driving the message that it can happen to anyone, so get educated and be prepared."
For more on hands-on CPR training, go to the American Red Cross' webpage or watch this short video. To learn how to use an AED, go to the American Red Cross' webpage. Visit Orange County's webpage to download the PulsePoint apps and learn more.