03 January, 2018
OCFR Assistant PIO: Ashely Gipson: 407-627-8216
Orange County Lead PIO: Carrie Proudfit: 407-461-8796
Orange County Fire Rescue to Host Safety Briefing on Using Space Heaters During Lower Temperatures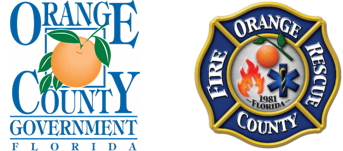 Orange Co., Fla – With colder temperatures predicted for Central Florida this week, Orange County Fire Rescue will issue a short safety briefing to help residents understand how to safely use space heaters and other devices when trying to keep their homes warm. Residents should be aware of the dangers when heating equipment is used incorrectly. According to the National Fire Prevention Association, heating equipment or device failure is the leading cause of nationwide home fire deaths. Always use caution and care when utilizing space heaters and fireplaces to stay warm. Recent tragedies in other communities have heightened the awareness of the dangers the cold presents as residents try to stay warm. OCFR and partners hope to minimize the need for emergency response by ensuring that all heating devices are being used properly and safely during the cold spell this week. 
WHEN: Wednesday, Jan. 3, 2018, 10:30 a.m.
WHAT: Safety briefing on the use of space heaters and other devices during cooler temperatures.
WHERE: Orange County Fire Station 81, 901 S. Econlockhatchee Trail Orlando, Fla. 32825.
WHO: Orange County  Inez Pressler, Assistant Fire Marshal Elvin Ayala, Public Safety Education Specialist with Orange County Fire Marshal
About Orange County Government: Orange County Government strives to serve its residents and guests with integrity, honesty, fairness and professionalism. Located in Central Florida, Orange County includes 13 municipalities and is home to world-famous theme parks, one of the nation's largest convention centers and a thriving life science research park. Seven elected members make up the Board of County Commissioners, including the Mayor, who is elected countywide. For more information, please visit www.OCFL.net or go to Orange County Government's social media channels.
Back To Top