06 April, 2018
Jane Gregory, Orange County Environmental Protection Division Public Information Officer
E-mail: jane.gregory@ocfl.net
Phone: 407-836-1400

Don't Pitch It, Fix It! | Orange County to Host Free Household Item Repair Event on Saturday, April 21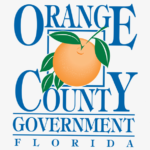 Orange County, Fla. – In celebration of Earth Day and to support local businesses, Orange County Government is hosting a free "Don't Pitch It, Fix It!" event on Saturday, April 21, at the Blanchard Park YMCA, 10501 J Blanchard Trail, Orlando, from 10 a.m. to 1 p.m. The repair workshop will have local businesses and handy neighbors offering residents free minor repairs for a variety of household items, such as clothing, jewelry, electronics, shoes, bicycles, watches, eyeglasses and books. Items will be repaired on a first-come, first-served basis and there is no guarantee that the item will be fixed.
"The repair workshop concept has become a worldwide movement that has grown in popularity over the past decade," said David Jones, manager of Orange County Environmental Protection Division. "We aim to provide an economic benefit for the community while raising awareness of resource conservation. Last year, the City of Winter Park held two successful free repair events, and Orange County is now joining efforts with Winter Park to make repair services available to more local residents."
In addition to the Saturday workshop, local businesses participating in the "Don't Pitch It, Fix It" event will provide discounted repairs at their locations during the week of April 16 to 21. For five days — from Monday, April 16 through Friday, April 20 — residents are encouraged to take broken household items to participating local businesses that will offer repair services at a discounted rate. For more information about becoming a repair provider or finding out which businesses are participating in the week-long event and the free repair workshop, visit www.ocfl.net/Environment/DontPitchItFixIt, contact P2@ocfl.net or call 407-836-1400.
About Orange County Government: Orange County Government strives to serve its residents and guests with integrity, honesty, fairness and professionalism. Located in Central Florida, Orange County includes 13 municipalities and is home to world-famous theme parks, one of the nation's largest convention centers and a thriving life science research park. Seven elected members make up the Board of County Commissioners, including the Mayor, who is elected countywide. For more information, please visit www.OCFL.net or go to Orange County Government's social media channels.
Back To Top