05 April, 2018
Doreen Overstreet, Orange County Public Information officer
Email: Doreen.Overstreet@ocfl.net
Mobile: 407-468-5851

Orange County Mayor Teresa Jacobs Hosts Third and Final Regional Affordable Housing Workshop in Winter Park on April 11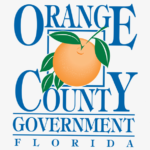 WHAT: Regional Affordable Housing Workshop
The third and final affordable housing workshop will focus on regulatory guidelines and financial resources to support affordable housing solutions and developments in Central Florida. Representatives from Orange, Seminole, Osceola County and the City of Orlando will present regional goals, strategies and tools to support affordable housing initiatives. The afternoon session will consist of panel discussions focusing on financial resources and the challenges that developers face in the affordable housing realm.
WHERE: Winter Park Community Center
721 W New England Ave
Winter Park, FL 32789
WHEN: Wednesday, April 11, 2018
9 a.m. – 3 p.m.
 MORE INFO: www.ocfl.net/HousingWorkshop
A regional approach is imperative to exploring affordable housing solutions in Central Florida. Three years ago, Mayor Jacobs convened partners from Orange, Seminole, Osceola County, and the City of Orlando to engage in this important regional initiative. From private sector developers, to government planners, the finance and banking industries, academia and the social services sector, the tri-county area is committed to a collaborative affordable housing approach.
According to a 2016 report by the University of Florida's Shimberg Center for Housing Studies, the Orlando-Kissimmee-Sanford area has a deficiency of 33,577 rental units for very low-income households. This is one of the highest deficiencies in the nation.
About Orange County Government: Orange County Government strives to serve its residents and guests with integrity, honesty, fairness and professionalism. Located in Central Florida, Orange County includes 13 municipalities and is home to world-famous theme parks, one of the nation's largest convention centers and a thriving life science research park. Seven elected members make up the Board of County Commissioners, including the Mayor, who is elected countywide. For more information, please visit www.OCFL.net or go to Orange County Government's social media channels.
Back To Top