26 July, 2018
Doreen Overstreet, Senior Public Information Officer, Orange County Government
Email: Doreen.Overstreet@ocfl.net
Phone: 407-836-5301

Orange County Procurement Division Recognized with National Excellence Award for 23rd Consecutive Year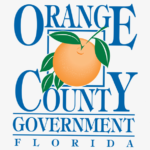 Orange County, Fla. – The Orange County Government Procurement Division was recently recognized by the National Procurement Institute with the 2018 Achievement of Excellence in Procurement.®
The award recognizes excellence in procurement by organizations that obtain high scores on standardized criteria that measure innovation, professionalism, e-procurement, productivity and leadership attributes in the procurement profession.
This is the 23rd consecutive year that Orange County has received the prestigious award. Last year, Orange County's Procurement Division awarded more than $700 million in contracts, with $32 million awarded to minority and women-owned business enterprise contractors and sub-contractors.
"Orange County's procurement staff, which includes 31 employees, works diligently to ensure fiscal responsibility to safeguard local tax payer dollars in awarding contract bids," said Carrie Mathes, manager of the County's Procurement Division. "We're honored to be one of only three counties that have received this award each year since its inception in 1996."
Orange County is one of 45 counties in the United States to receive the award. The National Procurement Institute promotes the achievement of excellence in governmental and institutional procurement through education, certification, professional development and networking of its membership.
About Orange County Government: Orange County Government strives to serve its residents and guests with integrity, honesty, fairness and professionalism. Located in Central Florida, Orange County includes 13 municipalities and is home to world-famous theme parks, one of the nation's largest convention centers and a thriving life science research park. Seven elected members make up the Board of County Commissioners, including the Mayor, who is elected countywide. For more information, please visit www.OCFL.net or go to Orange County Government's social media channels.
Back To Top