02 August, 2018
Nicole Kennedy, Aide to District 2 Commissioner Rod A. Love
Email: Nicole.Kennedy@ocfl.net
Phone: 407-836-5850

Orange County District 2 Commissioner Rod A. Love Secures Funding for Development of South Apopka Vocational Training Facility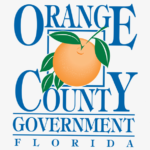 Orange County, Fla. — In a memo to the Orange County Board of County Commissioners on July 13, 2018, District 2 Commissioner Rod A. Love requested the support and authority to utilize the balance of District 2 INVEST in Our Home for Life infrastructure funding in the amount of $478,861 to partner with Orange County Public Schools (OCPS) to bring this much needed training facility to fruition. It was stated that the INVEST funding would only be used for the construction of the facility. OCPS had additionally offered to contribute to the construction cost of the facility as well as operate and maintain the facility.
In partnership with OCPS and with approval of Commissioner Love's request to utilize District 2 INVEST funds by Orange County Mayor Teresa Jacobs and the Board of County Commissioners, funding has been successfully secured for the construction of this training facility for the benefit of any Orange County children and families. City of Apopka Mayor Bryan Nelson, who sponsored the initial legislation as a member of the Florida House of Representatives, has also provided his written support for this initiative.
The first phase of this project was conceived through a citizen-initiated state legislative appropriation that then-citizen Rod Love had requested during the 2014 Legislative Session. Given the community's support for this project, Commissioner Love would like to include and engage the community in naming the facility.
This task will include community participation, which may be decided by a poll vote. For more information on how to get involved in naming the facility, please contact Commissioner Love's Office at (407) 836-5850, or follow him on Facebook at Orange County District 2 Commissioner.
About Orange County Government: Orange County Government strives to serve its residents and guests with integrity, honesty, fairness and professionalism. Located in Central Florida, Orange County includes 13 municipalities and is home to world-famous theme parks, one of the nation's largest convention centers and a thriving life science research park. Seven elected members make up the Board of County Commissioners, including the Mayor, who is elected countywide. For more information, please visit www.OCFL.net or go to Orange County Government's social media channels.
Back To Top