31 August, 2018
Doreen Overstreet, Senior Public Information Officer, Orange County Government
Email: Doreen.Overstreet@ocfl.net
Phone: 407-836-5301
Commissioner Jennifer Thompson Hosts Community Celebration at Back to Nature Wildlife Refuge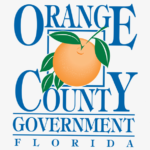 WHAT:  A community celebration highlighting future enhancements to the nonprofit Back to Nature Wildlife Refuge at Eagles Roost Park will take place on Friday, Sept. 7, 2018 at 10 a.m. At the celebration, there will be an unveiling of the new layout. Construction is slated to begin the summer of 2019.
Orange County District 4 Commissioner Jennifer Thompson played a key role in the planned construction of a dedicated community center and expansion of the 20-acre wildlife refuge that is expected to provide an enhanced rehabilitation center. Commissioner Thompson's goal is to offer residents the opportunity to learn and connect with nature while preserving one of Orange County's best-kept secrets. Back to Nature has been caring for wild animals for more than 27 years, with a mission to rescue, rehabilitate and release injured and orphaned Florida-native wildlife.
The project is part of Mayor Teresa Jacobs' INVEST in Our Home for Life initiative that aims to improve the quality of life for current and future County residents.
WHEN: Friday, September 7, 2018, 10 a.m.
WHERE: Back to Nature Wildlife Refuge at Eagles Roost Park
10525 Clapp Simms Duda Road, Orlando, Fla. 32832
PHOTO/INTERVIEW OPPORTUNITIES:
Orange County District 4 Commissioner Jennifer Thompson
Back to Nature Wildlife Refuge Executive Director Debbie Helsel
Environmental Protection Division Manager David Jones
Environmental Protection Division Program Supervisor Beth Jackson
ONSITE MEDIA CONTACT: Jane Gregory, 321-689-7464 (mobile), jane.gregory@ocfl.net
About Orange County Government: Orange County Government strives to serve its residents and guests with integrity, honesty, fairness and professionalism. Located in Central Florida, Orange County includes 13 municipalities and is home to world-famous theme parks, one of the nation's largest convention centers and a thriving life science research park. Seven elected members make up the Board of County Commissioners, including the Mayor, who is elected countywide. For more information, please visit www.OCFL.net or go to Orange County Government's social media channels.
Back To Top