04 September, 2018
Doreen Overstreet, Senior Public Information Officer, Orange County Government
Email: Doreen.Overstreet@ocfl.net
Phone: 407-836-5301
Orange County Shines in National Solar Recognition Program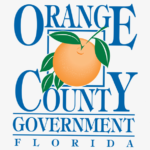 Orange County, Fla. — For its efforts in making solar power easier to obtain and more affordable for residents and businesses to install, Orange County Government has recently been awarded Gold-level recognition from the U.S. Department of Energy-sponsored program known as SolSmart.
SolSmart is a national nonprofit designation and technical assistance program that recognizes leading solar communities and empowers them to expand local solar markets. SolSmart strives to cut red tape, expand solar availability and make it possible for more American homes and businesses to access solar energy to meet their electricity needs.
"We are thrilled that Orange County has been recognized for its commitment to streamline, and to help so many residents and business owners go solar," said Orange County Mayor Teresa Jacobs. "Our successful solar co-ops are a testament to our dedication to sustainability, as well as the hard work and commitment of our staff. Florida's outlook is bright for solar and Orange County's solar co-ops are helping to lead the way."
To achieve this designation, Orange County has optimized its permitting process to speed approvals, provided specialized training to its plan reviewers and inspectors, and offered the convenience of on-line permitting. Solar permits are typically approved within 24 hours.
Orange County has also invested in the expansion of residential solar by teaming up with Solar United Neighbors of Florida and launching solar co-ops. This co-op model allows interested residents the opportunity to leverage significant savings in a bulk contract with solar providers. Its first solar co-op in the summer of 2016 had a record-setting 515 participants, and was the state's largest and most successful endeavor of its kind at that time. Of those households, 79 installed solar through the co-op, including Orange County Mayor Jacobs and her family.
Within the last two years, 2.2 megawatts of solar capacity have been installed on 235 homes around Orange County. That's a $4.6 million dollar economic investment in Central Florida and a carbon offset of more than 86 million pounds.
These significant investments in permit streamlining and residential assistance through co-ops have allowed Orange County to be the first County in the state of Florida to receive Gold-level designation for its solar efforts.
To learn more about solar energy, visit the Orange County Solar and Clean Energy webpage at www.ocfl.net/solar or contact epd@ocfl.net or 407-836-1400.
About Orange County Government: Orange County Government strives to serve its residents and guests with integrity, honesty, fairness and professionalism. Located in Central Florida, Orange County includes 13 municipalities and is home to world-famous theme parks, one of the nation's largest convention centers and a thriving life science research park. Seven elected members make up the Board of County Commissioners, including the Mayor, who is elected countywide. For more information, please visit www.OCFL.net or go to Orange County Government's social media channels.
Back To Top