08 April, 2019
Doreen Overstreet, Senior Public Information Officer, Orange County Government
Email: Doreen.Overstreet@ocfl.net
Phone: 407-836-5301
Orange County Government and Community Legal Services of Mid-Florida to Host 2019 Fair Housing Bus Tour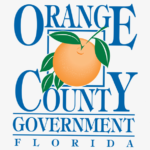 WHAT: In commemoration of the 51st anniversary of the passage of the 1968 Fair Housing Act, and in recognition of Fair Housing Awareness Month in April, Orange County Government and Community Legal Services of Mid-Florida will host this year's Fair Housing Bus Tour on Friday, April 12, 2019 from 11 a.m. to 3:30 p.m.
Elected officials and community leaders will have an opportunity to engage in discussions related to the advancement of fair housing initiatives while visiting Orange County's new affordable homes and public facilities. Orange County Mayor Jerry L. Demings will be present for the first stop, which include Brixton Landing Senior Housing (Wendover Housing) from 11:30 a.m. to 12:10 p.m.
During the tour, Orange County staff will highlight community development initiatives, including the recently launched Housing for All Task Force. A representative from the Community Legal Services of Mid-Florida will discuss fair housing topics including laws and regulations, age and disability, and emerging trends such as sexual harassment, reasonable accomodations, etc.
The bus will depart from the Orange County Administration Building promptly at 11 a.m. Guest parking is located at the City of Orlando garage across from the County Administration Building. Parking validations will be available.
For more information on the Housing for All Task Force, visit www.ocfl.net/HousingForAll.
WHO: Orange County Government
Community Legal Services of Mid-Florida
WHEN: Friday, April 12, 2019
11 a.m. to 3:30 p.m.
(Bus departs from Orange County Admin building at 11 a.m.)
Mayor Demings media availability at Brixton Landing Senior Housing at 11:30 a.m.
WHERE: Orange County Administration Building
201 S. Rosalind Ave., Orlando
About Orange County Government: Orange County Government strives to serve its residents and guests with integrity, honesty, fairness and professionalism. Located in Central Florida, Orange County includes 13 municipalities and is home to world-famous theme parks, one of the nation's largest convention centers and a thriving life science research park. Seven elected members make up the Board of County Commissioners, including the Mayor, who is elected countywide. For more information, please visit www.OCFL.net or go to Orange County Government's social media channels.
Back To Top