20 May, 2019
Kelly Finkelstein, Senior Public Information Officer, Orange County Government
Email: Kelly.Finkelstein@ocfl.net
Office: 407-836-5818
Mobile: 407-468-5289
Orange County Government's Census 2020 Complete Count Committee is Seeking Community Participation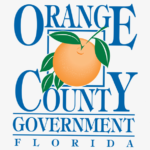 WHAT: Orange County Government's 2020 Complete Count Committee is looking for individuals 18 years or older to help promote and actively participate in the planning for the U.S. 2020 Census. Committee members will assist local counties and cities to spread the message to residents about the significance of participating in next year's U.S. Census.
Making sure everyone is counted will help ensure maximum federal dollars are directed to our community. Register to attend the May 22, 2019 meeting.
Email: OCCompleteCount@ocfl.net or call 407-836-9333.
For more details about the Census and the Complete Count Committee, go to www.ocfl.net/2020census.
On May 22, the Complete Count Committee will convene. This meeting will include extensive training on all expectations of committee members and presentations from the local U.S. Census office.
WHO: Orange County Government 2020 Complete Count Committee
WHEN: May 22, 2019 at 6 p.m.
WHERE: Internal Operations Center at 450 E South Street 1st floor Largo Room, Orlando 32801.
About Orange County Government: Orange County Government strives to serve its residents and guests with integrity, honesty, fairness and professionalism. Located in Central Florida, Orange County includes 13 municipalities and is home to world-famous theme parks, one of the nation's largest convention centers and a thriving life science research park. Seven elected members make up the Board of County Commissioners, including the Mayor, who is elected countywide. For more information, please visit www.OCFL.net or go to Orange County Government's social media channels.
Back To Top