09 July, 2019
Doreen Overstreet, Senior Public Information Officer, Orange County Government
Email: Doreen.Overstreet@ocfl.net
Phone: 407-836-5301
Orange County Division of Building Safety Streamlines Process for Electrical Utility Connections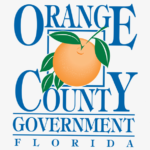 In an effort to streamline the development processes, Orange County Government Division of Building Safety is working to improve the Electrical Utility Notification Process to increase efficiency and save time for customers. The new procedure will inform energy utility providers that the inspection has been completed and approved for connection.
The Division of Building Safety has established this procedure through direct communication and collaboration with both energy utility providers in Orange County, Duke Energy and Orlando Utilities Commission.
Under the new standards, an inspector will adhere a blue "Power Release" label, typically located in the top right corner inside the electrical equipment, once the scheduled inspection is completed. Additionally, an email with specific contact information for the utility provider will be sent to individuals identified on the permit application notifying them of the approval. Customers can then notify the utility provider to coordinate service.
This procedure aims to decrease the total number of communication touchpoints needed to complete the Electrical Utility Notification Process, reducing the potential for confusion.
Orange County Government Division of Building Safety is currently field-testing the blue labels and is expected to officially adopt the process on August 1, 2019.
About Orange County Government: Orange County Government strives to serve its residents and guests with integrity, honesty, fairness and professionalism. Located in Central Florida, Orange County includes 13 municipalities and is home to world-famous theme parks, one of the nation's largest convention centers and a thriving life science research park. Seven elected members make up the Board of County Commissioners, including the Mayor, who is elected countywide. For more information, please visit www.OCFL.net or go to Orange County Government's social media channels.
Back To Top