19 July, 2019
Doreen Overstreet, Orange County Communications Division
Email: Doreen.Overstreet@ocfl.net
Phone: 407-836-5301
Orange County Government Receives Multiple 2019 Achievement Awards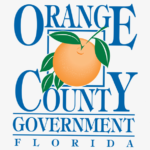 Innovative Programs Honored by National Association of Counties
Orange County, Fla. – Orange County Government is proud to announce it has been recognized with four Achievement Awards from the National Association of Counties (NACo). The non-competitive awards program seeks to recognize innovative, effective county government programs that strengthen services for residents.
Orange County Government winning programs include:
Text-to-911 in Orange County Florida (Category: Civic Education and Public Information)
Residents and visitors in Orange County can send a text message to 911 during an emergency or life-threatening situation. This is an invaluable service for the hearing or speech impaired, as well as when making a voice call places you in a dangerous situation or when you can't get phone reception. 
Everything is Brighter in Orange County: Orange County Government's Solar Co-ops (Category: County Resiliency: Infrastructure, Energy and Sustainability)
Orange County partnered with Solar United Neighbors of Florida to offer solar co-ops that provide bulk discounts of up to 20 percent for groups of homeowners interested in purchasing solar panels. As part of this initiative, the County also streamlined the permitting process for solar installations, allowing for new solar permits to be processed in a single day.
Opioid Crisis Response (Category: County Administration and Management)
ProjectOpioid, a bold new community consortium created to combat drug abuse and addiction. As Central Florida continues to grapple with the rising tide of opioid addiction, the program offers a new collaborative approach to stem the tide of tragedy and start saving lives.
Sustaining Potable Water through the Water Wise Neighbor Program (Category: Civic Education and Public Information)
The Water Wise Neighbor Program, a comprehensive residential water reduction program that involves customers or builders voluntarily agreeing to meet certain benchmarks to become as water efficient as possible. In return, Orange County Utilities provides participants with devices and classes that help them achieve their greatest potential water efficiency.
"We're honored to be recognized on a national level for the innovative and impactful programs that serve our communities," said Orange County Mayor Jerry L. Demings. "These awards are a testament to the hard work of Orange County employees, who dedicate themselves to the quality of life and safety of both residents and guests."
NACo unites America's 3,069 county governments. Founded in 1935, the association brings county officials together to advocate with a collective voice on national policy, exchange ideas and build new leadership skills, pursue transformational county solutions, enrich the public's understanding of county government and exercise exemplary leadership in public service.
About Orange County Government: Orange County Government strives to serve its residents and guests with integrity, honesty, fairness and professionalism. Located in Central Florida, Orange County includes 13 municipalities and is home to world-famous theme parks, one of the nation's largest convention centers and a thriving life science research park. Seven elected members make up the Board of County Commissioners, including the Mayor, who is elected countywide. For more information, please visit www.OCFL.net or go to Orange County Government's social media channels.
Back To Top