14 August, 2019
Kelly Finkelstein or Doreen Overstreet, Orange County Communications
Kelly.Finkelstein@ocfl.net; 407-468-5289
Doreen.Overstreet@ocfl.net; 407-468-5851

Be Storm Ready with Sandbags: Orange County Residents Encouraged to "Dig in" for Free Sandbags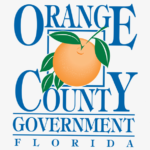 WHAT: In an effort to prepare for the peak of hurricane season, Orange County Government is hosting a free self-serve sandbag program for residents at five Orange County park locations starting Aug. 19, 2019 through Aug. 31, 2019. The program is free and open to all Orange County residents.
The Self-Serve Sandbag Program includes:
Do-it-yourself sandbag filling and upon arrival to the park go to the onsite park office to check and receive instructions
All supplies will be provided (e.g., bags, tools, sand)
Limit 10 sandbags per household
Residents will be provided with a "how-to" instructional sheet regarding how to fill, store and dispose of sandbags.
Must present valid ID with Orange County residence
Sandbags available for filling on a first come, first serve basis.
WHEN: August 19 – 31, 2019
WHERE: All sites are open from 8 a.m. to 8 p.m. Monday – Sunday with the exception of West Orange Recreation Center on Sundays from 1 p.m. to 8 p.m.
Site Addresses
VIDEO: Get Sandbag Ready
Visit Orange TV's YouTube channel for a tutorial demonstration on how to use sandbags.
For more any questions, contact Orange County Public Works at 407-836-7900 or email Ralphetta.Aker@ocfl.net. Visit www.ocfl.net/Storm for additional information.
About Orange County Government: Orange County Government strives to serve its residents and guests with integrity, honesty, fairness and professionalism. Located in Central Florida, Orange County includes 13 municipalities and is home to world-famous theme parks, one of the nation's largest convention centers and a thriving life science research park. Seven elected members make up the Board of County Commissioners, including the Mayor, who is elected countywide. For more information, please visit www.OCFL.net or go to Orange County Government's social media channels.
Back To Top