30 October, 2019
Denise Cochran, Orange County Environmental Protection Division Public Information Officer
Denise.Cochran@ocfl.net or 407-836-1512
Orange County Receives Federal Funding to Measure Outdoor Air Quality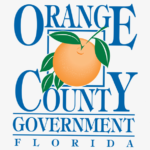 Orange County, Fla. — Orange County's Environmental Protection Division was recently awarded a federal grant to add an outdoor air quality monitoring station in order to measure air quality impacts from vehicle traffic. Due to population growth, the United States Environmental Protection Agency (EPA) is funding a fourth air quality monitoring station to be installed near an Orange County roadway to monitor peak nitrogen dioxide levels.  Nitrogen dioxide (NO2) is a typical pollutant emitted from gas-powered vehicles.
For this project, Orange County has already received $50,000 in federal grant funding from the EPA.  An additional $150,000 from the grant will cover the purchase of monitoring equipment and installation of a small protective building on the site. The grant does not require the County to use any matching funds.  The EPA and Orange County Environmental Protection Division's goal is to have a new monitoring site location selected by mid-2020, and for it to become operational in 2021.
Air pollutants come from many sources such as vehicle exhaust, dust, and emissions from commercial activities.  Scientists and engineers at Orange County's Environmental Protection Division routinely work with the USEPA and the Florida Department of Environmental Protection in efforts to continuously monitor air quality, enforce ordinances and implement programs designed to protect the health of County residents.
Air quality in Orange County typically falls within the Air Quality Index "good" range.  To check the current Air Quality Index, visit the Air Now website at www.airnow.gov.  You can also subscribe to Enviroflash.info to have daily air quality forecasts sent to you via email and/or text message.  For more information, visit Orange County's Air Quality Management webpage or contact epd@ocfl.net or 407-836-1400.
About Orange County Government: Orange County Government strives to serve its residents and guests with integrity, honesty, fairness and professionalism. Located in Central Florida, Orange County includes 13 municipalities and is home to world-famous theme parks, one of the nation's largest convention centers and a thriving life science research park. Seven elected members make up the Board of County Commissioners, including the Mayor, who is elected countywide. For more information, please visit www.OCFL.net or go to Orange County Government's social media channels.
Back To Top