21 May, 2020
Orange County Government Public Information Officer
Email: PIO@ocfl.net
Economic Recovery Task Force Meeting, May 21, 2020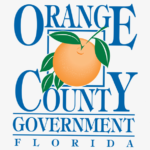 Virtual Meeting begins at 2 p.m.
Orange County, Fla. – Today at 2 p.m., the Economic Recovery Task Force will meet to discuss reopening plans for smaller attractions, theme parks, and the financial support the county is launching for small businesses through the CARES Act funding.
The meeting will take place virtually through Webex.
The meeting will include updates from the County Attorney's Office, Raul Pino, MD, Florida Department of Health in Orange County, Scott Brady, MD, AdventHealth, George Ralls, MD, Orlando Health.
John Sprouls, Chief Administrative Officer and Rich Costales, Executive Vice President of Resort Operations, Universal Orlando will deliver the theme park presentation.
(All presentations will populate to www.ocfl.net/economicrecovery under the resources tab as soon as it is made available)
In addition, the task force will hear presentations from the Bringing Back Tourism working group, to include 13 Orange County attractions. (Fun Spot,
Gatorland, Icon Park, Face Amusement, K1 Speed, Magical Midway, Nona Adventure Park, Slingshot, Starflyer, Wonder Works, Aloma Bowling, Andretti Indoor Karting and Games, Board Walk Bowl).
WHERE TO WATCH:
Orange TV will carry the Orange County Economic Recovery Task Force meeting live.  Viewing options include Channel 488 on Spectrum, Channel 9 on Comcast, 1081 CenturyLink Prism TV,  WSWF Channel 10.2 (over the air), and stream live at www.ocfl.net/orangetv and you can view via the Orange TV app on ROKU in the Education category.
YouTube and Vimeo viewing options:
 Orange County Economic Recovery Task Force Meeting | Full Task Force | May 21, 2020 | 2 p.m.

For more information and upcoming meetings, visit www.ocfl.net/EconomicRecovery. For questions or additional information regarding the Orange County Economic Recovery Task Force contact EconomicRecovery@ocfl.net.
About Orange County Government: Orange County Government strives to serve its residents and guests with integrity, honesty, fairness and professionalism. Located in Central Florida, Orange County includes 13 municipalities and is home to world-famous theme parks, one of the nation's largest convention centers and a thriving life science research park. Seven elected members make up the Board of County Commissioners, including the Mayor, who is elected countywide. For more information, please visit www.OCFL.net or go to Orange County Government's social media channels.
Back To Top