21 May, 2020
Orange County Government Public Information Officer
Email: PIO@ocfl.net
Orange County Mayor Jerry Demings Sends Endorsement Letters to Governor DeSantis to Reopen Small, Local Attractions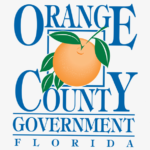 WHAT: Orange County small, local attractions presented re-opening plans to the Orange County Economic Recovery Task Force Thursday afternoon May 21, 2020. After reviewing the guidelines and coordinating an on-site inspection by the Orange County Division of Building Safety, it was determined twelve attractions demonstrated the ability to implement their plans safely, as presented.
Mayor Demings has submitted a letter of endorsement for each of the small attractions to Governor DeSantis' office.
"I have had time to evaluate the small attractions plans and they were thorough and comprehensive. I will make a recommendation to the Governor to reopen these businesses," Mayor Demings said. "If we open effectively, we will be able to expedite the window of recovery here in Orange County. This is another opportunity for our community to pull together during tough times, much like we did after the Pulse Nightclub tragedy."
Mayor Demings is reviewing Universal Orlando's proposed re-opening plans and will make a determination Friday morning on whether or not to move forward with a letter of recommendation.
MORE INFO: 
Thursday, May 21, 2020 Mayor Demings sent letters in support for the below small attraction businesses to reopen. These documents can be found at www.ocfl.net/EconomicRecovery under the "Resources" tab and the Economic Recovery Task Force general folder. You can also find presentations for the small attractions that were made to the Economic Recovery Task Force.
Proposed Re-opening Plans Approved by the Orange County Economic Recovery Task Force and Orange County Mayor Jerry Demings:
Fun Spot of Florida, Inc.
Gatorland
I-Drive Thrill Park LLC (Magical Midway Family Fun Center)
ICON Park Orlando
K1 Speed Orlando
Nona Adventure Park, LLC
Orlando Slingshot, LLC
Orlando Starflyer
Wonderworks Orlando
Aloma Bowl
Boardwalk Bowl
Andretti's Indoor Karting and Gaming
The next full Orange County Economic Task Force meeting is scheduled for Wednesday, May 27. You can find further details at www.ocfl.net/economicrecovery.
About Orange County Government: Orange County Government strives to serve its residents and guests with integrity, honesty, fairness and professionalism. Located in Central Florida, Orange County includes 13 municipalities and is home to world-famous theme parks, one of the nation's largest convention centers and a thriving life science research park. Seven elected members make up the Board of County Commissioners, including the Mayor, who is elected countywide. For more information, please visit www.OCFL.net or go to Orange County Government's social media channels.
Back To Top