29 September, 2020
Orange County Government Public Information Officer
Email: PIO@ocfl.net
Domestic Violence Commission Meeting Scheduled September 30, 2020 at 10 a.m.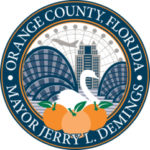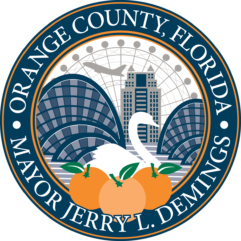 WHAT: Orange County Mayor Jerry L. Demings has announced the next meeting of the Domestic Violence Commission. This virtual meeting is taking place on September 30, 2020 at 10 a.m. The Commission will review and discuss preliminary recommendations from the subcommittees.
TOPICS:
Committee Updates and Preliminary Recommendations
Deadlines and Next Steps
SPEAKERS:
Honorable Alicia Latimore, Circuit Judge, Ninth Judicial Circuit Court of Florida, Court Process Committee Chair
Michelle Sperzel, Chief Executive Officer, Harbor House of Central Florida, System Process Committee Chair
Gerry Glynn, Chief Legal Officer, Embrace Families, Community Services & Resources Committee Chair
Heather Wilkie, Executive Director, Zebra Coalition, Public Awareness & Community Education Chair
The meeting agenda can be requested by emailing PIO@ocfl.net. To schedule an interview, email PIO@ocfl.net
WHEN: September 30, 2020 at 10:00 a.m.
WHERE: All Domestic Violence Commission meetings will be available through Orange TV. A link to the meeting is located on the Orange County Government's website. For more information visit www.ocfl.net/DVC.
WATCH: To join the view the meeting go to the WebEx event.
About Orange County Government: Orange County Government strives to serve its residents and guests with integrity, honesty, fairness and professionalism. Located in Central Florida, Orange County includes 13 municipalities and is home to world-famous theme parks, one of the nation's largest convention centers and a thriving life science research park. Seven elected members make up the Board of County Commissioners, including the Mayor, who is elected countywide. For more information, please visit www.OCFL.net or go to Orange County Government's social media channels.
Back To Top