28 September, 2020
Orange County Government Public Information Officer
Email: PIO@ocfl.net
Orange County Government Aids Social-Service Nonprofits with Unexpected COVID-19 Expenses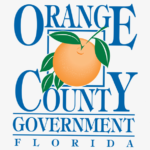 Heart of Florida United Way to Distribute $2.8 Million Funds
Orange County, Fla. – Since March 2020, many Orange County-based nonprofit organizations have had to endure unanticipated expenses as a result of the COVID-19 pandemic. Nonprofit organizations that have seen an increase in service needs due to the COVID-19 pandemic may be eligible to apply for funding through Orange County's portion of the federal Coronavirus Aid, Relief, and Economic Security (CARES) Act.
The Orange County Board of County Commissioners has approved a total of $2.8 million to be available through the County's Social-Service Nonprofit Fund Program. Heart of Florida United Way will manage the fund disbursement.
"Through our contractual agreement, Heart of Florida United Way will manage fund disbursements," said Orange County Mayor Jerry L. Demings. "They are a trusted, fiscal agent and community collaborator that has longstanding relationships with many nonprofits in our community. Nonprofits in our community have provided unprecedented support to our residents in this challenging time, and we want to ensure their outreach efforts continue."
The program launched on Sept. 28, 2020 and runs through Oct. 19, 2020, and will assist eligible nonprofits that are:
Private, nonprofit social services/health and human services organizations
Physically located in Orange County, including its municipalities, as of January 1, 2020
Operational and providing services to Orange County residents as of January 1, 2020
Political organizations and those organization not providing health and human services to Orange County residents are not eligible.
Reimbursement amounts – up to $5,000 – are based on direct COVID-19 related expenses made on or after March 1, 2020; and are unexpected costs that were not already budgeted by the organization. Such eligible expenses are limited to:
Personal protective equipment (e.g., facemasks, hand sanitizers, gloves, etc.)
Computer equipment and software
Cell phones and cell phone service
Organizations must submit documentation and receipts demonstrating the eligible expenses that are directly-related to COVID-19 for which they are seeking reimbursement.
For more information on eligibility criteria, required documents and how to apply, visit www.OCFLCares.org.
Applicants can also send questions to Heart of Florida United Way at OCCares@hfuw.org. Information is also available at www.ocfl.net/OrangeCares.
About Orange County Government: Orange County Government strives to serve its residents and guests with integrity, honesty, fairness and professionalism. Located in Central Florida, Orange County includes 13 municipalities and is home to world-famous theme parks, one of the nation's largest convention centers and a thriving life science research park. Seven elected members make up the Board of County Commissioners, including the Mayor, who is elected countywide. For more information, please visit www.OCFL.net or go to Orange County Government's social media channels.
Back To Top