24 September, 2020
Orange County Government Public Information Officer
Email: PIO@ocfl.net
Mayor Jerry L. Demings to Pay Tribute to Gold Star Mothers & Families in Virtual Ceremony Hosted by the Orange County Mayor's Veterans Advisory Council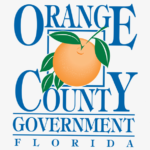 WHAT: The last Sunday in September is designated as Gold Star Mothers Day. Observing the day began in 1936, when President Franklin D. Roosevelt officially designated the day as a public expression of love, sorrow and reverence from the people of the United States to Gold Star Mothers and their families.
This year, Orange County Mayor Jerry L. Demings will participate in the Second Annual Gold Star Mothers and Families Day Ceremony hosted by the Mayor's Veterans Advisory Council. During the virtual event, Gold Star families, who have lost a loved one during any period of war or hostilities in which the U.S. Armed Forces were engaged, will be recognized. This event will allow members of the community to understand the price that a family of a fallen service member has paid, in the cause of freedom.
The 20-minute ceremony will feature over 20 local fallen soldiers.
WHO:
Orange County Mayor Jerry L. Demings
First Sergeant Daila Espeut-Jones, U.S. Army (Ret.), Chair, Mayor's Veterans Advisory Council
Command Sergeant Major Tommie Maldonado, U.S. Army (Ret.), Orange County Veterans Service Officer
Paulette Julien, U.S. Navy Veteran, Chaplain, Mayor's Veterans Advisory Council
Sergeant Fred Robinson, USMC Veteran, Vice Chair, Mayor's Veterans Advisory Council
WHEN: Sunday, Sept. 27, 2020, 10 a.m.
WATCH: Orange TV will broadcast the virtual ceremony.  Viewing options include Channel 488 on Spectrum, Channel 9 on Comcast, 1081 CenturyLink Prism TV,  WSWF Channel 10.2 (over the air), stream live at www.ocfl.net/orangetv and you can view via the Orange TV app on ROKU in the Education category.
To learn more about the Orange County Veterans Council and resources and services available to Veterans, please visit: www.ocfl.net/veteransadvisorycouncil
About Orange County Government: Orange County Government strives to serve its residents and guests with integrity, honesty, fairness and professionalism. Located in Central Florida, Orange County includes 13 municipalities and is home to world-famous theme parks, one of the nation's largest convention centers and a thriving life science research park. Seven elected members make up the Board of County Commissioners, including the Mayor, who is elected countywide. For more information, please visit www.OCFL.net or go to Orange County Government's social media channels.
Back To Top