14 October, 2020
Orange County Government Public Information Officer
Email: PIO@ocfl.net
Orange County Dr. Martin Luther King Jr. Initiative Announces the first Mayor's MLK Initiative Book Club | Kick Off on October 14, 2020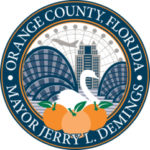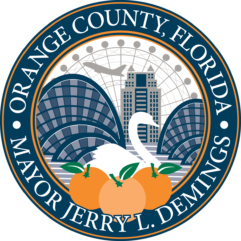 Orange County, Fla. – In recognition of National Book Month, Orange County Mayor Jerry L. Demings and the Dr. Martin Luther King Jr. (MLK) Initiative is pleased to announce the launch of a book club. The Mayor's MLK Initiative Book Club is the brainchild of the Education and Literacy Subcommittee of the MLK Initiative. The goal is to foster a love for literature by promoting books based on Dr. Martin Luther King Jr.'s fundamental values. These values include kindness, fairness and equality, love, selflessness, education, leadership, and hope.
Orange County Mayor Jerry L. Demings as well as members of the MLK Initiative selected the book titles.  The selections have inspired and/or defined them as individuals.
Residents are encouraged to participate by finding the selections in their local library and enjoying these inspirational works.
The October book selection is The Servant Leader by James A. Autry. MLK Initiative member Robert Henlon of Fierce Entertainment Management LLC chose the selection.  Dr. King's values identified in the book by Rob are "leadership, kindness and selflessness".
On the second Wednesday of each month, the Mayor's MLK Initiative Book Club will announce a new book selection.
When:  The Mayor's MLK Book Club launches on October 14, 2020.
Where: Information about the Book Club and the MLK Initiative is available online. Visit www.ocfl.net/MLK for details.
About Orange County Government: Orange County Government strives to serve its residents and guests with integrity, honesty, fairness and professionalism. Located in Central Florida, Orange County includes 13 municipalities and is home to world-famous theme parks, one of the nation's largest convention centers and a thriving life science research park. Seven elected members make up the Board of County Commissioners, including the Mayor, who is elected countywide. For more information, please visit www.OCFL.net or go to Orange County Government's social media channels.
Back To Top