22 March, 2021
Orange County Government Public Information Officer
Email: PIO@ocfl.net
Orange County Launches New Web-based Referral Site for Mental Health Care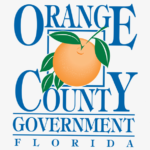 "OrangeConnects" Eliminates Barriers to Mental Health Services
Orange County, Fla. – In response to the pandemic and the demand for behavioral health support, Orange County Government is launching an online behavioral health navigation referral platform called OrangeConnects. The platform is a web-based navigation system designed to connect Orange County residents of all ages with relevant behavioral health providers based on a brief assessment that captures individuals' unique needs and preferences.
Behavioral health services provide support to those experiencing both mental health and substance abuse challenges. Examples of behavioral health services include: counseling, case management, psychiatric care, support groups, peer mentoring and more.
OrangeConnects links people through an online referral program to providers with experience in areas that align with their unique needs. This online referral system can be used as a website or downloaded as an App through the Apple or Android store.  Individuals can access the App through laptops, computers, cellphones, or tablet devices.
OrangeConnects is confidential. Only the service provider and the individual user will have access to personal information captured through the online assessment.  OrangeConnects is also embedded with Google Translate technology so that residents may choose to navigate the site in whatever language they feel most comfortable using.
 WHAT: More information:
To learn more watch the videos below:
Interviews about this new service can be scheduled by emailing PIO@ocfl.net and can be done in Spanish.
About Orange County Government: Orange County Government strives to serve its residents and guests with integrity, honesty, fairness and professionalism. Located in Central Florida, Orange County includes 13 municipalities and is home to world-famous theme parks, one of the nation's largest convention centers and a thriving life science research park. Seven elected members make up the Board of County Commissioners, including the Mayor, who is elected countywide. For more information, please visit www.OCFL.net or go to Orange County Government's social media channels.
Back To Top