08 April, 2021
Orange County Government Public Information Officer
Email: PIO@ocfl.net
Orange County Announces its Mobile COVID-19 Vaccination Program to Serve Minority and Underserved Communities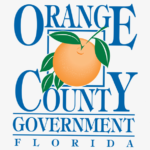 Begins Monday, April 12, 2021
Orange County, Fla. – In an effort to serve more minority and statistically vulnerable communities and those with health disparities, Orange County Mayor Jerry L. Demings has announced the start of Orange County's Mobile COVID-19 Vaccination Program.
 The program will begin on Monday, April 12, 2021.  Additional sites for rotations will be dependent on supply and demand.
"The Mayor and County staff are working together to strategically select locations of high need for COVID vaccinations for possible future opportunities," said Orange County Government Director of Public Safety Danny Banks. "We're fortunate our Mobile Program is the first time the County is able to be in full control of location and vaccine allocation, so we believe this is a tremendous opportunity to help better serve our community."
 The first mobile vaccination site will be at Barber Park in the Conway area from Monday, April 12 through Friday, April 16, 2021 with operating hours from 9 a.m. to 7 p.m. The County's Mobile COVID-19 Vaccination program will offer vaccinations to 16+ years and older (Pfizer is currently the only brand option available for minors and will be offered at this site).
Visit ocfl.net/vaccine for more information.
DETAIL:
Barber Park – April 12-16, 2021 – Drive-Thru Location
3701 Gatlin Avenue, Orlando, FL 32812
9 a.m. – 5 p.m. – Appointments only/preferred – visit ocfl.net/VaccineSites
5 p.m. – 7 p.m. – limited walk-ups/while supplies last
Free and convenient drive-thru vaccination site
16+ eligible – minors MUST have a parent/guardian present at time of vaccination
Must show proof of Florida residency or part-time Florida residency
Pfizer vaccine offered
Up to 1,000 vaccines offered per day
Call 311 for more information or chat online at ocfl.net/311
 Para información en español (or any other languages), por favor llame al 407-836-3111.
About Orange County Government: Orange County Government strives to serve its residents and guests with integrity, honesty, fairness and professionalism. Located in Central Florida, Orange County includes 13 municipalities and is home to world-famous theme parks, one of the nation's largest convention centers and a thriving life science research park. Seven elected members make up the Board of County Commissioners, including the Mayor, who is elected countywide. For more information, please visit www.OCFL.net or go to Orange County Government's social media channels.
Back To Top