19 May, 2021
Media Contact:
Orange County Fire Rescue
Phone: 407-836-9890
Email: FirePIO@ocfl.net
Orange County Distributing Weather Radios at COVID-19 Vaccination Sites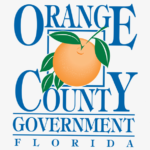 Orange County, Fla. – May 19, 2021 – Orange County will be distributing weather radios, ahead of hurricane season, at five Orange County Government COVID-19 vaccination sites this week.
In anticipation of the 2021 Hurricane Season, that begins June 1, 2021 continues until November 30th,  the Office of Emergency Management at Orange County Fire Rescue will distribute 500 radios throughout the course of the week at all five vaccination sites in the County.
The sites include:
Barnett Park – 4801 West Colonial Drive, Orlando
Goldenrod Park Rec Center – 4863 North Goldenrod Road, Winter Park
Meadow Woods – 1751 Rhode Island Woods Circle, Orlando
South Econ Rec Center – 3850 South Econlockhatchee Trail, Orlando
West Orange Rec Center – 309 SW Crown Point Road, Winter Garden
"Orange County wants to assure that our citizens are prepared for the upcoming Hurricane Season by making sure that everyone is vaccinated and prepared for any hazardous weather that may impact our area," said Lauraleigh Avery, Emergency Manager, Orange County Office of Emergency Management.  "Orange County families that visit our five vaccination sites can receive a free weather alert radio and an Orange County Emergency Preparedness Guide while supplies last.  Preparing today, provides for a safer tomorrow."
Orange County will be providing 25 free weather radios per day, at the five Orange County COVID-19 vaccination sites on a first-come, first-serve basis.  One weather radio will be provided, per family that participates in getting vaccinated. It is the goal of Orange County Fire Rescue to make sure all residents can stay informed during a weather emergency by using weather radios in the home.
The 500 radios will be given away to citizens participating in getting vaccinated starting Thursday, May 20th through Sunday May 23rd.
For more information about the sites and times, please go to www.ocfl.net/vaccine.
About Orange County Government: Orange County Government strives to serve its residents and guests with integrity, honesty, fairness and professionalism. Located in Central Florida, Orange County includes 13 municipalities and is home to world-famous theme parks, one of the nation's largest convention centers and a thriving life science research park. Seven elected members make up the Board of County Commissioners, including the Mayor, who is elected countywide. For more information, please visit www.OCFL.net or go to Orange County Government's social media channels.
Back To Top