27 May, 2021
Orange County Government Public Information Officer
Email: PIO@ocfl.net
Orange County Government to Host Vision 2050 BCC Workshops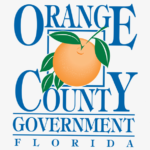 Planning Division to Outline Priorities to Commissioners
Orange County, Fla. – How should Orange County look in 30 years? More public transportation options? Natural resources and rural preservation? More housing opportunities and choices? Smarter, responsible and sustainable growth?
In October 2020, Orange County introduced Vision 2050, a comprehensive plan for smart, thriving and healthy growth in our region. This initiative will guide how and where growth will occur over the next three decades.
In conjunction with engaging and informing residents about the initiative through virtual town hall meetings, and online surveys, the Orange County Planning Division will give an in-depth presentation about Vision 2050 to the Orange County Board of County Commissioners starting Tuesday, June 1, 2021 beginning at 9 a.m.
A series of four workshops are designed to gather input from Mayor Jerry L. Demings and the County Commissioners and provide the Board an opportunity to ask questions and provide staff with direction on the next steps.
No public comments will be taken; however, residents can attend the workshops.  Viewing will be available through Orange TV.
To learn more about Vision 2050, visit: ocfl.net/Vision2050  and click on the "Get Involved" tab.
WHAT: Orange County Planning Division to host four Vision 2050 Board of County Commission workshops.
WHEN: All Workshops are scheduled from 9 a.m. to 12 p.m.
Tuesday, June 1
Tuesday, June 15
Tuesday, August 3
Tuesday, August 17
WHO: The Orange County Board of County Commissioners and the Orange County Planning Division staff.
WHERE: Orange County Administration Center, 201 S. Rosalind Avenue, Orlando, Commission Chambers – 1st Floor
Orange TV:
Viewing options include Channel 488 on Spectrum, Channel 9 on Comcast, 1081 CenturyLink Prism TV, WSWF Channel 10.2 (over the air), stream live at www.ocfl.net/orangetv and you can view via the Orange TV app on ROKU in the Education category.
MORE INFO: To request agendas or additional supporting materials for these meetings, please email PIO@ocfl.net.
MEDIA MATERIALS:
About Orange County Government: Orange County Government strives to serve its residents and guests with integrity, honesty, fairness and professionalism. Located in Central Florida, Orange County includes 13 municipalities and is home to world-famous theme parks, one of the nation's largest convention centers and a thriving life science research park. Seven elected members make up the Board of County Commissioners, including the Mayor, who is elected countywide. For more information, please visit www.OCFL.net or go to Orange County Government's social media channels.
Back To Top