13 July, 2021
Orange County Government Public Information Officer
Email: PIO@ocfl.net
Orange County Hosting Webinar on Emergency Rental Assistance Urgent Need for Non-profits to Help Residents Avoid Eviction
Up to $20,000 Available per Household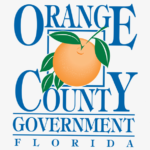 Orange County, Fla. (July 13, 2021) – With the CDC Eviction Moratorium set to expire at the end of the month, Orange County is reaching out to local nonprofit agencies for assistance in getting critical funds in the hands of residents to avoid eviction.
Orange County is recruiting community partners to participate in a "How to Apply for Emergency Rental Assistance Program" which is an online training course on Wednesday, July 28 at 2 p.m.  to explain the application process to organizations.
"We are asking local non-profits to help us reach those facing eviction," said Orange County Mayor Jerry L. Demings. "I encourage all those that wish to be a part of the solution to participate in the virtual training session and engage with your clients to make sure they know resources are available."
The goal is to expand the reach and connection with our residents who are most in need. This is an opportunity to teach nonprofit partners across Orange County about the application process so that they can then help their clients apply and receive assistance. The application can be found at, ocfl.net/RentalAssistance.
The Emergency Rental Assistance Program is an income-based program aimed at continuing to help the County's most vulnerable tenants who are past-due in rent as a result of financial hardships caused by COVID-19.
The Emergency Rental Assistance Program began taking applications to distribute $33.4 million of federal funds to assist eligible residents on March 1, 2021. The funding made available under this program will be used to make direct payments on behalf of qualifying tenants. Such payments shall:
Cover a tenant's documented past-due rent only for the time period beginning on April 1, 2020 to present and may provide one (1) month's future rent;
Not to exceed 12 months of past-due rent or $20,000 *and*
Shall not be duplicative of any additional rental assistance received by the tenant or the landlord for the tenant's past-due rent. Any such duplicative assistance shall be deducted from the program payment amount.
As of Friday, July 9, 2021 a total of 755 applications have been approved and $4M has been approved by the Comptroller's Office for distribution.
For more information on tenant and landlord eligibility and required documents, and to apply for the program, visit www.ocfl.net/RentalAssistance.
About Orange County Government: Orange County Government strives to serve its residents and guests with integrity, honesty, fairness and professionalism. Located in Central Florida, Orange County includes 13 municipalities and is home to world-famous theme parks, one of the nation's largest convention centers and a thriving life science research park. Seven elected members make up the Board of County Commissioners, including the Mayor, who is elected countywide. For more information, please visit www.OCFL.net or go to Orange County Government's social media channels.
Back To Top