17 September, 2021
Orange County Government Public Information Officer
Email: PIO@ocfl.net
Orange County Government Dedicates $13M for 525 Future Affordable Housing Units to be Developed by 2023
Four firms selected to fulfill affordable housing projects in Pine Hills, Apopka and Orlando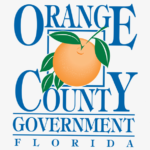 WHAT: The Orange County Board of County Commissioners voted unanimously to award $13.18 million to developers proposing to build four different multi-family affordable housing developments in Orange County. This investment is the first stemming from the Affordable Housing Trust Fund Program, which was established by Mayor Demings' Housing for All Task Force.
"This is the first large-scale production of affordable housing sponsored by Orange County's Housing Trust fund and I am proud that 525 new affordable housing units are on the way," Mayor Jerry L. Demings said. "Each of these projects are in areas of high access and opportunity, with proximity to transit, employment centers and community resources."
The housing dollars will provide financial assistance to advance and facilitate new construction of affordable, multi-family rental housing with an emphasis on serving Orange County families, especially in low and very low-income households.
WHO:
Banyan Development Group (Orlando-based)
$31.5 million project to build 156 units near at the northeast corner of West Colonial and North Pine Hills Road, walking distance to Barnett Park.
Emerald Villas Phase 3 (Miami-based)
$21.6 million project to build 90 units adjacent to an affordable housing community for 55-and-older seniors near Evans High School in Pine Hills.
Southwick Commons (Orlando-based)
$52.8 million project to build 195 units located at 461 E. 7th Street in Apopka's City Center development area.
The Enclave at Canopy Park (Orlando-based)
$23 million project to build 84 units at the southeast corner of 45th Street and Rio Grande Avenue.
MORE INFO: Please visit www.ocfl.net/HousingForAll for more details about the housing initiatives in place.
About Orange County Government: Orange County Government strives to serve its residents and guests with integrity, honesty, fairness and professionalism. Located in Central Florida, Orange County includes 13 municipalities and is home to world-famous theme parks, one of the nation's largest convention centers and a thriving life science research park. Seven elected members make up the Board of County Commissioners, including the Mayor, who is elected countywide. For more information, please visit www.OCFL.net or go to Orange County Government's social media channels.
Back To Top