29 October, 2021
Media Contact:
Sarah Lux
407-864-6054
Sarah.Lux@ocfl.net
Malcolm Road Water Supply Facility Ribbon-Cutting Ceremony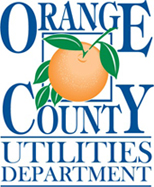 WHAT: Members of the media are invited to attend the upcoming ribbon-cutting ceremony for Orange County's new Water Supply Facility. A new water supply facility is a rare event, with the last one opening nearly a decade ago. This facility has been in development since 2011 and will serve Orange County's growing population in developing areas like Horizon West.
WHO: Speakers include Orange County Mayor, Jerry Demings; District 1 Commissioner, Nicole Wilson; and Orange County Utilities Director, Ed Torres.
WHEN: Tuesday, November 2, at 10:00 a.m.
Media should arrive no later than 9:40 a.m.
WHERE: Malcolm Road Water Supply Facility – address provided upon RSVP.
WHY: The ribbon-cutting ceremony celebrates the new water supply facility and its ability to provide water services to growing areas in Orange County.
MORE INFO: An RSVP is required to attend. Speakers will take questions from the media at the end of the program. One-on-one interviews should be coordinated through Orange County Utilities Public Relations Specialist, Sarah Lux, at the conclusion of the event.
About Orange County Government: Orange County Government strives to serve its residents and guests with integrity, honesty, fairness and professionalism. Located in Central Florida, Orange County includes 13 municipalities and is home to world-famous theme parks, one of the nation's largest convention centers and a thriving life science research park. Seven elected members make up the Board of County Commissioners, including the Mayor, who is elected countywide. For more information, please visit www.OCFL.net or go to Orange County Government's social media channels.
Back To Top