02 November, 2021
Media Contact:
Sarah Lux
407-864-6054
Sarah.Lux@ocfl.net
Orange County Celebrates Opening of Long-Awaited Water Supply Facility
Water produced at the facility will serve customers in Southwest Orange County and the surrounding area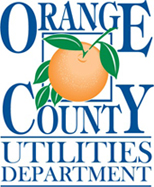 Orange County, Fla. – Orange County Utilities celebrated the official opening of its newest water supply facility early Tuesday morning. Opening a new water facility is a rare event due to the years of planning, design, and construction they require; Orange County's last facility opened nearly a decade ago. The new facility is crucial in supplying safe, sustainable water to growing communities in the area, including more than 31,000 households in nearby Horizon West.
"Orange County Utilities worked hard to respond to our growth," Mayor Jerry Demings said. "It's wonderful to open a facility able to provide clean, reliable water to our neighbors in the southwestern part of our community."
Orange County Utilities worked with the St. Johns River Water Management District on the permit. The water produced by the facility will be treated before being sent to residents for daily use. In addition to daily production, there are two large storage tanks onsite that hold two million gallons of water each. This on-site storage will allow the facility to meet the needs of customers during peak times and seasonal variations.
"Water infrastructure is an investment in our health and future," District 1 Commissioner, Nicole Wilson said. "Orange County is prepared to meet the needs and exceed the expectations of all residents."
"Our engineers, operational personnel, and experienced staff members dedicated years to ensure the facility was designed and constructed responsibly," Ed Torres, Director of Orange County Utilities said. "The planning and development of this new water supply site has been underway since 2011 – and for good reason. These facilities require effective and efficient planning years in advance due to their importance to our community. Opening this site is a major accomplishment for our team."
Orange County Utilities has extensive experience managing large-scale infrastructure. In addition to its six other storage and repump facilities and three booster stations, Utilities staff manage and maintain the nearly 2,000 miles of underground pipe that serve hundreds of thousands of customers across the county.
Important facts about the Malcolm Road Water Supply Facility:
The property encompasses over 62 acres of land and includes six wells, two storage tanks, natural vegetation, and more
The facility gained approval from the St. Johns River Water Management District to produce four million gallons of water per day
The facility will immediately serve some 31,420 homes, approximately 90,000 people
Orange County Utilities took due care to survey and relocate sand skinks, tortoises, and other native wildlife that would have been negatively impacted by the development
About Orange County Government: Orange County Government strives to serve its residents and guests with integrity, honesty, fairness and professionalism. Located in Central Florida, Orange County includes 13 municipalities and is home to world-famous theme parks, one of the nation's largest convention centers and a thriving life science research park. Seven elected members make up the Board of County Commissioners, including the Mayor, who is elected countywide. For more information, please visit www.OCFL.net or go to Orange County Government's social media channels.
Back To Top