15 December, 2021
Contact:
Lance Reibeling
lreibeling@newsouth.cc
407-792-8902
Madison Landing Media Advisory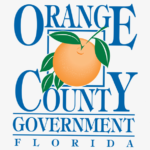 WHAT: Affordable housing developers American Residential Communities, LLC and New South Residential, LLC will be hosting a grand opening for their new affordable housing community, Madison Landing phase I and their groundbreaking ceremony for phase II. This will be a historic event as never in Orange County's history has an affordable housing development conducted a grand opening for a phase I while at the same time breaking ground for a phase II. The ribbon will be cut by Orange County Mayor, Mayor Demings and Commissioner Victoria Siplin. Dignitaries that are expected to speak will be Mayor Demings, Commissioner Siplin, Senator Randolph Bracy, and Chairman of the board for Florida Housing Finance Corporation, Ron Lieberman.
WHERE: 5800 S. Rio Grande Avenue, Orlando, FL 32809
PARKING: Onsite parking will be available.  Please contact if special accommodations are needed.
ATTIRE: Business Casual
WHEN: December 17th, 2021 from 1 p.m. to 2:30 p.m.
Sequence of Events:
1 – 1:30 p.m. Speakers

Speaking order:
Stacy Banach (Developer) (5 min)
Senator Bracy (5-10 min)
Ron Lieberman (FHFC Chairman) (5 min)
Mayor Demings (10 min)
Commissioner Siplin (5 min)

1:30 p.m. Mayor Demings to lead ribbon cutting (Media Position 1)
1:45 p.m. Shovel dig for groundbreaking photos & video (Media Position 2)
2-2:15 p.m. Stacy Banach leads dignitaries on facility tour (Media Position 3)
2:30 p.m. Lunch
About Orange County Government: Orange County Government strives to serve its residents and guests with integrity, honesty, fairness and professionalism. Located in Central Florida, Orange County includes 13 municipalities and is home to world-famous theme parks, one of the nation's largest convention centers and a thriving life science research park. Seven elected members make up the Board of County Commissioners, including the Mayor, who is elected countywide. For more information, please visit www.OCFL.net or go to Orange County Government's social media channels.
Back To Top