03 January, 2022
Orange County Government Public Information Officer
Email: PIO@ocfl.net
Orange County Mayor Jerry L. Demings to Celebrate "El Día de Reyes" (Three Kings Day) on Wednesday, January 5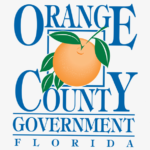 WHAT: Join Orange County Mayor Jerry L. Demings for a celebration of Three Kings Day, a cherished tradition observed by many cultures around the world. The program will feature Luis Martinez-Fernández, Ph.D., a UCF Pegasus Professor and expert in Latin American and Caribbean history.
Local foreign dignitaries and other community leaders will share how the traditions are celebrated in each of their home countries, followed by a time to enjoy traditional music and food associated with the Three Kings' festivities. The traditional Three Kings Day will be celebrated in Spain and Latin America on January 6, 2022.
WHO:
Orange County Mayor Jerry L. Demings
Members of the Orange County Board of County Commissioners
Luis Martinez-Fernández, Ph.D., University of Central Florida
Local foreign dignitaries and other community leaders

WHEN: The public is invited to join the celebration on Wednesday, January 5, 2022, at 5:15 p.m. for a live streaming of "El Dia de Reyes" (Three Kings Day).
WATCH: Watch the virtual event at https://www.facebook.com/OrangeCountyMayor.
MEDIA: The event will take place outside of the Orange County Administration Building at 201 S. Rosalind Avenue, Orlando FL 32801.
Parking is available on the open lot in front of the building. Additional free parking is available across the street in the employee parking lot located between Jackson & Church St.
About Orange County Government: Orange County Government strives to serve its residents and guests with integrity, honesty, fairness and professionalism. Located in Central Florida, Orange County includes 13 municipalities and is home to world-famous theme parks, one of the nation's largest convention centers and a thriving life science research park. Seven elected members make up the Board of County Commissioners, including the Mayor, who is elected countywide. For more information, please visit www.OCFL.net or go to Orange County Government's social media channels.
Back To Top