09 February, 2022
Orange County Government Public Information Officer
Email: PIO@ocfl.net
Orange County Approves New Rules for Fertilizer Use
Updated Ordinance Aims to Curb Water Pollution, Protect Natural Water Bodies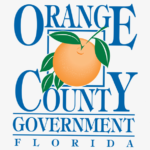 Orange County, Fla. – The Orange County Board of County Commissioners unanimously voted to update its Fertilizer Management Ordinance to further prevent nitrogen and phosphorus nutrient pollution from entering County water bodies.
"This ordinance is one of many steps in the direction we are headed to keep pollutants out of waterbodies," said Orange County Mayor Jerry L. Demings.
Changes to the ordinance include a ban on using fertilizer that contains nitrogen or phosphorus during the summer months.
Other changes include:
Increased application setback distances from natural waterbodies
A reduction in the rate of nitrogen application throughout the year
A requirement that any nitrogen-containing fertilizer applied to yards and landscapes contain at least 65 percent slow-release nitrogen, among other provisions
"Updating the County's ordinance is an important measure that will help protect our rivers, lakes and springs from nutrient pollution caused by excessive use of nitrogen fertilizers," said Julie Bortles, Regulatory Program Coordinator for Orange County's Environmental Protection Division.
The Board's unanimous approval on Tuesday is part of a multi-pronged approach to improve Orange County's water quality and meet state mandated requirements to reduce nutrient pollution from underground septic systems. Changes go into effect June 1, 2022.
BACKGROUND INFORMATION: Orange County last updated its fertilizer rules in July 2017. Those rules banned phosphorus application year-round unless a soil deficiency was demonstrated, and banned applying fertilizer with nitrogen during the summer.
At the time, it granted exceptions to trained commercial and residential applicators. County Commissioners in 2017 directed Orange County staff to investigate the sources of nutrient pollution in groundwater. Studies that were concluded in 2021, showed high levels of nitrates from fertilizer in groundwater and detected some increases in those levels during the summer rainy season.
To learn more about Orange County's fertilizer management and water quality protection efforts, visit: http://orangecountyfl.net/Environment/FertilizeResponsibly.aspx.
About Orange County Government: Orange County Government strives to serve its residents and guests with integrity, honesty, fairness and professionalism. Located in Central Florida, Orange County includes 13 municipalities and is home to world-famous theme parks, one of the nation's largest convention centers and a thriving life science research park. Seven elected members make up the Board of County Commissioners, including the Mayor, who is elected countywide. For more information, please visit www.OCFL.net or go to Orange County Government's social media channels.
Back To Top