15 March, 2022
Lauri Gomez
laurig@solarenergyloanfund.org
(407) 640-9626

Orange County Communications Division
PIO@ocfl.net

Rose-Nancy Joseph
Rose-Nancy.Joseph@ocfl.net
Senior Aide to Commissioner Victoria P. Siplin
Orange County District 6
(407) 274-8563
SELF provides untraditional financing to help homeowners improve Orange County residents' homes.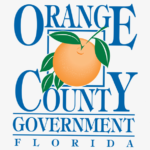 WHAT: In February 2020, Orange County partnered with the City of Orlando to launch a regional program for homeowners with the non-profit organization SELF. The program specializes in providing equitable access to financing home improvements, as an alternative to conventional loans. To date, SELF has helped county residents finance over $500,000 in home improvements.
Roselyn Clouden's neighbors were experiencing issues with insurance coverage of home roof repairs because of the age of the roof. Roselyn has a 13-year old roof and wanted to avoid any interruptions in coverage and make sure her roof is insured. Through partnering with SELF, Roselyn was able to expedite the project and install a new roof. She learned about the non-traditional finance company SELF through Orange County District 6 Commissioner Victoria Siplin's office. Roof repairs will take place on March 17 with SELF on-site and the resident available for interviews.
WHO:
SELF Program Director, Lauri Gomez
Roselyn Clouden, Homeowner
Pedro Leon, St. John's Roofing Company
Lori Forsman, Sustainability Programs Manager Orange County
Orange County District 6 Commissioner Victoria P. Siplin

WHEN: March, 17 8:00 a.m.-9:30 a.m. ***Project could be halted due to weather please reach out to laurig@solarenergyloanfund.org or PIO@ocfl.net to confirm.
MEDIA: The event will take place at the resident's home. Media is asked to drive to the Hiawassa Highlands Subdivision at Anoka Drive and North Hiawassee Road. Upon arrival, SELF will direct media personnel to resident homes.
Street parking is available.
About Orange County Government: Orange County Government strives to serve its residents and guests with integrity, honesty, fairness and professionalism. Located in Central Florida, Orange County includes 13 municipalities and is home to world-famous theme parks, one of the nation's largest convention centers and a thriving life science research park. Seven elected members make up the Board of County Commissioners, including the Mayor, who is elected countywide. For more information, please visit www.OCFL.net or go to Orange County Government's social media channels.
Back To Top