17 March, 2022
Orange County Government Public Information Officer
Email: PIO@ocfl.net
Schedule Shift: Orange County Health Services Changes Days/Hours For Drive-Thru COVID-19 Vaccination and Testing Sites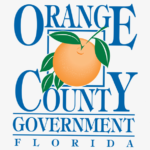 Orange County, FL – Orange County Government's Health Services is announcing changes for the FREE drive-thru COVID- 19 testing and vaccination sites and modifying operating hours.
COVID-19 TESTING SITES:
Effective March 19, 2022, the South Orange Youth Sports Complex and the Econ Soccer Complex county COVID-19 testing sites will close.
"Orange County will continue to monitor our COVID-19 cases in the event we need to reopen these testing sites," said Orange County Mayor Jerry L. Demings. "With the County's 14-day positivity rate at 2.6% as of Monday March 15, 2022, and 76% of our residents ages 5 and above with at least one dose of the vaccine, we are in a much better place than just a few months ago."
Barnett Park will continue to offer testing from March 19 through March 25 from 9 a.m. – 5 p.m. Orange County Government is awaiting federal funding approval from the U.S. Congress to continue testing and vaccinations at Barnett Park after March 25.
See the fact sheet for more information on COVID-19 federal funding.
March 15, 2022 FACT SHEET: The White House Briefing Room.
Consequences of Lack of Funding for Efforts to Combat COVID-19 if Congress Does not Act.
CHILD VACCINATIONS AT BARNETT PARK:
Effective immediately, vaccinations at Barnett Park for children ages 5-17 years old will be available every day through March 25, 2022.
The child vaccines will be available in the drive-thru lane and not inside the administration center at Barnett Park. A parent or guardian must be present at the time of vaccination for anyone ages 5-17 years old.
Visit www.ocfl.net/vaccine  or www.ocfl.net/testing for more and frequently asked questions.
WHERE:
TESTING AND VACCINATIONS
Barnett Park
4801 W. Colonial Drive, Orlando 32808
Monday – Sunday 9:00 a.m. to 5:00 p.m.
Barnett Park will remain open through Friday, March 25, 2022
TESTING ONLY
Econ Soccer Complex
8035 Yates Road, Orlando 32807
Closing effective March 19, 2022
South Orange Youth Sports Complex
11800 S. Orange Avenue, Orlando 32824
Closing effective March 19, 2022
About Orange County Government: Orange County Government strives to serve its residents and guests with integrity, honesty, fairness and professionalism. Located in Central Florida, Orange County includes 13 municipalities and is home to world-famous theme parks, one of the nation's largest convention centers and a thriving life science research park. Seven elected members make up the Board of County Commissioners, including the Mayor, who is elected countywide. For more information, please visit www.OCFL.net or go to Orange County Government's social media channels.
Back To Top