21 March, 2022
Orange County Government Public Information Officer
Email: PIO@ocfl.net
Orange County Mayor Jerry L. Demings Extends Transportation Survey
Orange County to Gather Community Feedback on Transportation Needs through April 25, 2022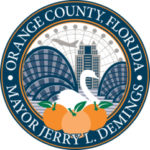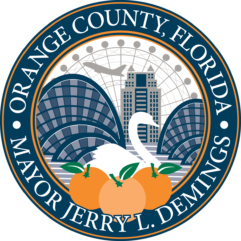 WHAT: In an effort to gather as much input from Orange County residents and those who travel regularly in Orange County, Mayor Jerry L. Demings is extending the online Transportation Survey to Monday, April 25, 2022 at 11:59 p.m. This is a day ahead of Orange County's Board of County Commissioner's decision to place the referendum on the ballot or not.
"We have an opportunity to make transformational changes that will benefit generations to come. It is important to me, to hear more from our community about their transportation priorities and for this to be a community-driven solution," said Demings.
"By participating in this survey, you will have a say in shaping the future of transportation in Orange County. Know that this feedback goes directly into the hands of key staff members who are, in real-time, outlining a detailed list of improvements to our regional transit system."
This survey, which is available in English, Spanish and Creole, went live on February 17, 2022 and has garnered 4,000 responses as of March 18, 2022.
WHO: Orange County residents and those who travel regularly in Orange County are encouraged to participate in our transportation survey at www.ocfl.net/transportation. The survey will end on April 25, 2022 at 11:59 p.m.
MORE INFO: On January 25, 2022, the Transportation Sales Tax Referendum effort was relaunched after nearly a two-year hiatus due to the COVID-19 pandemic crisis.
Back in 2019, Orange County held over 200 community meetings and received nearly 11,000 surveys on local transportation needs and priorities. With the pandemic placing transportation efforts on hold, Mayor Jerry L. Demings is re-engaging residents by launching an online survey to make sure Orange County's transportation priorities in 2022 still align with the initial survey.
Frequently Asked Questions, Fast Facts and Community Engagement details can be found online, at: www.ocfl.net/transportation.
About Orange County Government: Orange County Government strives to serve its residents and guests with integrity, honesty, fairness and professionalism. Located in Central Florida, Orange County includes 13 municipalities and is home to world-famous theme parks, one of the nation's largest convention centers and a thriving life science research park. Seven elected members make up the Board of County Commissioners, including the Mayor, who is elected countywide. For more information, please visit www.OCFL.net or go to Orange County Government's social media channels.
Back To Top