18 April, 2022
Media Contact: Emily Eades, Orange County Convention Center Public Relations/Information Officer
• Office: 407-685-5995 • Mobile: 407-274-8297 • Email: Emily.Eades@occc.net
Orange County Convention Center Celebrates Earth Day with a Week of Groundbreaking Sustainability Initiatives
Orange County, Fla. – In a world where climate change and sustainable practices are always top of mind, the team at the Orange County Convention Center (OCCC) are poised to make an impact with several grass root initiatives taking place from April 18-22 in honor of Earth Day.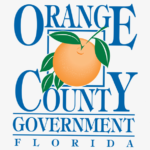 Tuesday, April 19: Orange County Mosquito Control
The Orange County Mosquito Control Department will showcase airboats and other equipment that address a constant concern: the overabundance of mosquitos and algae. This equipment serves to control both mosquito numbers and algae blooms within the County.
*This will take place from 11 a.m. until 1 p.m., in front of the OCCC West Building, at the C-Lobby grassy knoll. Media will see airboats and other equipment used for algae and mosquito mitigation.
EARTH DAY
Friday, April 22: Unveiling of OCCC Monarch Butterfly Garden
The OCCC will unveil its colorful new butterfly garden outside of its North-South Building. OCCC staff will also be dedicating a new tree in this area, in recognition of Earth Day. Orange County Chief Sustainability and Resilience Officer Jeff Benavides will serve as emcee, and will be available for media interviews during this event.
*Event begins at 8:30 a.m. Garden is located in grassy area near the South parking lot, facing the Hilton hotel.
Rain Barrel Program
For media requests for this event, please contact Sarah Lux at sarah.lux@ocfl.net
The Orange County Utilities Department will be available to explain how its Rain Barrel program helps residents of unincorporated Orange County and Orange County Utilities customers collect and utilize rainwater.
*Equipment will be set up from 8:30 a.m. to 9 a.m., same location as the butterfly garden.
About Orange County Government: Orange County Government strives to serve its residents and guests with integrity, honesty, fairness and professionalism. Located in Central Florida, Orange County includes 13 municipalities and is home to world-famous theme parks, one of the nation's largest convention centers and a thriving life science research park. Seven elected members make up the Board of County Commissioners, including the Mayor, who is elected countywide. For more information, please visit www.OCFL.net or go to Orange County Government's social media channels.
Back To Top