18 April, 2022
Media Contact:
Denise.Cochran@ocfl.net
321-239-4488
In Celebration of Earth Day, Orange County Mayor Jerry L. Demings Invites Media to Behind-the-Scenes Look at Outdoor Air Monitoring Technology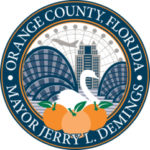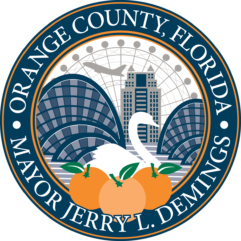 WHAT: In celebration of Earth Day and highlighting Orange County's continued commitment to maintaining good air quality, Mayor Jerry L. Demings will visit one of the county's three ambient air monitoring stations. Mayor Demings will showcase the investment the county has made in air monitoring technology, discuss Electric Vehicle (EV) transportation options that cut down on emissions and outline the measures Orange County is taking to preserve clean air for our community.
Orange County's network of ambient air monitoring stations measure and report regional air quality data to the Florida Department of Environmental Protection 24 hours a day, 365 days a year.
WHO:
Jerry L. Demings, Orange County Mayor
Jeff Benavides, Orange County Chief Sustainability and Resilience Officer
David Jones, Manager, Orange County Environmental Protection Division
*Spanish speakers from Environmental Protection also available to the media. 
WHEN:
Saturday, April 23, 2022
10:30 a.m. to 12 p.m.
WHERE:
Skyview Ambient Air Monitoring Station
7801 S. Orange Blossom Trail, Orlando, FL 32809
Behind the ROSS department store
VIDEO: To better preview event, please utilize downloadable b-roll here: https://ocfl.box.com/s/vwp4s43tmcogktogilt368bbb6jpmjpo
MORE INFO: Air quality data consistently shows that Orange County residents enjoy good air quality; in 2021 the Air Quality Index (AQI) was in the "good" range (AQI < 50) 90 percent of the time. However, concentrations of ground-level ozone hover near the federal standard. Emissions released from cars, trucks, buses and boats account for the majority of Orange County's air pollution.
About Orange County Government: Orange County Government strives to serve its residents and guests with integrity, honesty, fairness and professionalism. Located in Central Florida, Orange County includes 13 municipalities and is home to world-famous theme parks, one of the nation's largest convention centers and a thriving life science research park. Seven elected members make up the Board of County Commissioners, including the Mayor, who is elected countywide. For more information, please visit www.OCFL.net or go to Orange County Government's social media channels.
Back To Top