04 April, 2022
Orange County Government Public Information Officer
Email: PIO@ocfl.net
Orange County First in East Central Florida to Receive LEED Gold for Communities Award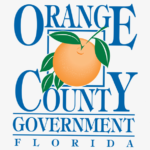 WHAT: Mayor Jerry L. Demings will join Orange County Government staff to celebrate and receive an award for the LEED Gold Certification for Communities by the U.S. Green Building Council (USGBC). The award ceremony will take place at the Orange County Regional History Center in downtown Orlando on Wednesday, April 6, at 8:30 a.m. Orange County is one of 16 counties in the U.S. that have earned the internationally accredited LEED Gold certification and is the first county in the East Central Florida Region.
The LEED for Cities and Communities program recognizes Orange County Government's ongoing commitment to a resilient community for all. The county was scored using 47 rigorous criteria that highlights programs, services, policies across nine categories. These include Water Supply, Transportation, Community Engagement, Natural Systems, Public Safety, Equity, Energy, and Materials Management. A third-party review verified practices to improve sustainability, resilience, and the standard of living for residents and visitors. A technical assistance grant from the Bank of America Charitable Foundation supported the county's successful participation.
WHO:
Orange County Mayor Jerry L. Demings
Hilari Varnadore, Vice President for Cities, U.S. Green Building Council
Amy Pastor, Central FL Chair, U.S. Green Building Council
Byron Brooks, County Administrator, Orange County Government
Jeff Benavides, Chief Sustainability & Resilience Officer, Orange County Government
Lori Forsman, Sustainability Program Manager, Orange County Government

WHEN: April 6, 2022 – 8:30-10:00 a.m. The ceremony will start at 9:00 a.m.
MEDIA: The event will take place at the Orange County Regional History Center, located at 65 E Central Blvd, Orlando, FL 32801. Parking will be validated for 3 hours at the Library Parking Garage. Located at 112 East Central Blvd, Orlando, FL 32801. Please bring your garage tickets with you to be validated.
Mayor Demings along with program participants will be available for interviews immediately following the ceremony.
To request materials in accessible format, sign language interpreters, and/or any accommodation to participate in any County-sponsored program or meeting, please email pio@ocfl.net.
About Orange County Government: Orange County Government strives to serve its residents and guests with integrity, honesty, fairness and professionalism. Located in Central Florida, Orange County includes 13 municipalities and is home to world-famous theme parks, one of the nation's largest convention centers and a thriving life science research park. Seven elected members make up the Board of County Commissioners, including the Mayor, who is elected countywide. For more information, please visit www.OCFL.net or go to Orange County Government's social media channels.
Back To Top