27 April, 2022
Media Contact:
PIO@ocfl.net

Onsite Contact:
Darrell Moody
407-617-2154
Orange County Mayor Jerry L. Demings, District 6 Commissioner Victoria Siplin, and Public Works Director Joe Kunkel to Cut Ribbon on Holden Avenue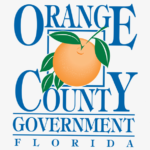 WHAT: Orange County Mayor Jerry L. Demings, District 6 Commissioner Victoria Siplin and Public Works Director Joe Kunkel will officially open a new segment of Holden Avenue with a ribbon cutting ceremony.
WHEN: Thursday, April 28, 2022
11 a.m.
WHERE: Holden Avenue east of John Young Parkway
PROGRAM: 11 – 11:15 a.m.
MEDIA: Must RSVP to PIO@ocfl.net no later than Thursday, April 28, 2022 by 9:00 a.m.
MORE INFO: This project consisted of widening Holden Avenue from a two-lane rural road to a four-lane divided highway between Orange Blossom Trail and Texas Avenue.  From Texas Avenue to John Young Parkway, Orange County constructed a new four-lane divided road.  Sidewalks and bike lanes have been installed along both sides of Holden Ave. from John Young Parkway to Orange Blossom Trail.  The entire length of the project is just over a mile in length.
About Orange County Government: Orange County Government strives to serve its residents and guests with integrity, honesty, fairness and professionalism. Located in Central Florida, Orange County includes 13 municipalities and is home to world-famous theme parks, one of the nation's largest convention centers and a thriving life science research park. Seven elected members make up the Board of County Commissioners, including the Mayor, who is elected countywide. For more information, please visit www.OCFL.net or go to Orange County Government's social media channels.
Back To Top