12 July, 2022
Orange County Government Public Information Officer
Email: PIO@ocfl.net
Orange County's Emergency Rental Assistance Program to Close Friday, July 15 at 11:59 p.m.
Nearly $30.1 Million in Federal Funds has Been Distributed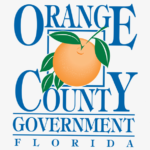 Orange County, Fla. (July 12, 2022) – Orange County's Emergency Rental Assistance Program (ERAP1) will stop accepting new applications Friday, July 15 at 11:59 p.m. as funding for this program is nearing depletion. Since March 1, 2021, nearly $30.1 million has been distributed to vulnerable Orange County residents.
The program will continue to process submitted applications based on funding availability and residents can check the status of their submitted application by logging in to the application portal. The income-based program assisted tenants in imminent danger of eviction due to unpaid rent related to financial hardships caused by COVID-19.
To date, ERAP1 has allocated over $28M to 4,674 applications with the average assistance just over $6,000. Since the onset of the COVID-19 pandemic, Orange County Government has offered rental assistance through the COVID-19 Rental Assistance Program ($1.8M), Eviction Diversion Program ($11.2M) and ERAP1.
Orange County Government is currently in the planning stages for Emergency Rental Assistance Program 2 (ERAP2), which is projected to open in September 2022.
For more information on tenant and landlord eligibility and required documents, and to apply for the program, visit www.ocfl.net/RentalAssistance.
About Orange County Government: Orange County Government strives to serve its residents and guests with integrity, honesty, fairness and professionalism. Located in Central Florida, Orange County includes 13 municipalities and is home to world-famous theme parks, one of the nation's largest convention centers and a thriving life science research park. Seven elected members make up the Board of County Commissioners, including the Mayor, who is elected countywide. For more information, please visit www.OCFL.net or go to Orange County Government's social media channels.
Back To Top