14 July, 2022
Media Contact: Dawn.Knight@ocfl.net
Orange County Arts & Cultural Affairs Advisory Council Announces Art in the Chambers & Art in the Atrium Opening Event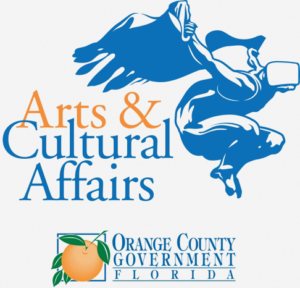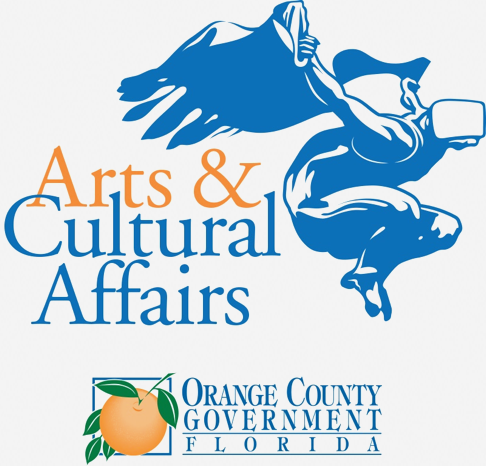 Orange County, Fla. — Orange County Arts & Cultural Affairs, in partnership with the Public Art Review Board, announces the opening of two new art installations in the Orange County Administration Center. Set to take place on Monday, July 18, 2022, Art in the Chambers will feature Peterson Guerrier, whose work promises to be among the most colorful and expressive Art in the Chambers exhibitions. Art in the Atrium which will showcase a delightfully wind-filled and sea-swept exhibition of works by Stephen Taylor. To reserve free tickets visit the Eventbrite invitation, at OPENING: Art in the Chambers & Art in the Atrium Tickets, Mon, Jul 18, 2022 at 5:30 P.M. | Eventbrite.
WHO: Orange County Arts & Cultural Affairs and Public Art Review Board
WHAT: Opening Event for Art in the Chambers and Art in the Atrium
WHEN: Monday July 18, 2022 – 5:30 p.m.
WHERE: Orange County Administration Center – First Floor Lobby
201 S. Rosalind Ave.
Orlando, FL  32801
TICKETS: https://tinyurl.com/3sxee55s
QUESTIONS: Dawn.Knight@ocfl.net
About Peterson Guerrier
Peterson Guerrier is best known for his work with the concept of duality. Whether through his painting or his photography, he has always expertly portrayed the juxtaposition between different extremes. In his paintings, Peterson's layering technique along with his use of color brings his works to life. When different elements of the paintings emerge, they create their own intriguing storyline left open to interpretation. Peterson instills in his work a strong sense of energy and tension. In many of Peterson's series, soft deposits of color saturate the surface and fuse into one another. His vivacious and instinctual approach captures recognizable imagery by transforming the layers of color, animating the multiplying shapes and energetic drips. (Source: 2010-2015 by P Guerrier. All rights reserved, Guerrier Studios.)
About Stephen Taylor
Stephen Taylor's art is about passion: Sailing ships, painting the sea, or making music while focusing on the natural world.
"I have been blessed with a path that has allowed me to captain some of the most magnificent vessels afloat today. In the midst of this incredible journey, I have never lost my passion for creating windows into this world of tradition and majesty," says Taylor. "I have seen wonders above the water and below the sea that have entranced me. While my ship paintings are almost exclusively done in watercolor, the vibrancy and immediacy of the undersea world has inspired me to explore these new visions with oil paint. With these paintings I try to communicate some essence of the patterns and complexity of movement that is found in these ethereal creatures, opening more windows into another world in an attempt to inspire further emotion and feeling." (Source: ©2021 Stephen Taylor. All rights reserved, sailingovertheedge.com)
About Orange County Government: Orange County Government strives to serve its residents and guests with integrity, honesty, fairness and professionalism. Located in Central Florida, Orange County includes 13 municipalities and is home to world-famous theme parks, one of the nation's largest convention centers and a thriving life science research park. Seven elected members make up the Board of County Commissioners, including the Mayor, who is elected countywide. For more information, please visit www.OCFL.net or go to Orange County Government's social media channels.
Back To Top