29 August, 2022
Orange County Government Public Information Officer
Email: PIO@ocfl.net
Carrie Black Joins Orange County | Named Chief Sustainability and Resilience Officer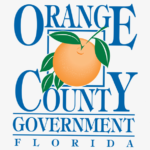 Orange County, Fla. — After a nationwide search, Orange County Mayor Jerry L. Demings is pleased to announce the hiring of Carrie Black as the new Chief Sustainability and Resilience Officer for Orange County Government.
Black joins Orange County after a decade of experience in sustainability leadership, including directing efforts for Jacksonville University, Valencia College, and the Green Team Project. In addition, Black serves on the local U.S. Green Building Council, chairing the Green Education Committee and leading the Sustainability Officer Roundtable.
"I am confident that with Carrie's strong background, combined with her natural skill set for innovation, collaboration and vision, Orange County will continue to lead the way when it comes to sustainability and resiliency efforts in the Southeast region," said Mayor Demings.
Black graduated from Washington University in St. Louis with her Bachelor of Arts, double majoring in psychology and anthropology, and earned a Master of Science in Environmental Planning and Management from Johns Hopkins University.
At Valencia College, she led initiatives to reduce post-consumer food waste, collecting over 3,500 pounds in its first phase. In addition, she directed energy reduction strategies at all ten Valencia College locations, located in Orange and Osceola counties. During her tenure at Valencia, Black secured a half-million-dollar federal grant to install solar panels at the Poinciana Campus that will provide almost half of the campus's power.
Black worked alongside LYNX to promote a free bus ridership program for students, reducing carbon emissions and the number of single-occupant vehicles in traffic. She is also responsible for initiating a program to promote the transition from textbooks to e-books, resulting in a 25% increase in e-textbook selection in its first implementation.
As Orange County's Chief Sustainability and Resilience Officer, Black will continue to direct the execution of the Sustainability Operations Plan and shape the resilience and climate mitigation efforts to ensure Orange County is future-ready with the environment and people at the forefront.
"I look forward to joining Orange County and leading a multi-faceted approach to strengthen our environmental sustainability and resilience," said Carrie Black.
Black's appointment will be effective September 6, 2022.
About Orange County Government: Orange County Government strives to serve its residents and guests with integrity, honesty, fairness and professionalism. Located in Central Florida, Orange County includes 13 municipalities and is home to world-famous theme parks, one of the nation's largest convention centers and a thriving life science research park. Seven elected members make up the Board of County Commissioners, including the Mayor, who is elected countywide. For more information, please visit www.OCFL.net or go to Orange County Government's social media channels.
Back To Top