30 August, 2022
Orange County Government Public Information Officer
Email: PIO@ocfl.net
Simone Babb Joins Orange County Government | Named Chief Innovation and Emerging Technologies Officer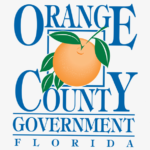 Orange County, Fla. — After an extensive search, Orange County Mayor Jerry L. Demings is pleased to announce the hiring of Simone Babb as the new Chief Innovation and Emerging Technologies Officer. Babb's appointment will be effective September 6, 2022.
Babb joins Orange County with over 20 years of combined private and public sector experience in technical, transportation planning, and geographic information systems. She graduated from the University of Central Florida with a Bachelor of Science in Civil Engineering, and holds professional certifications in Geographic Information Systems and Connected Vehicle Technologies. Her most recent position was with Metric Engineering in Lake Mary, where she acted as a Software Solutions Manager and Lead for the Connected & Autonomous Vehicle Technology Program.
"With Simone Babb's robust background across various areas of emerging technology and planning, there is no doubt Orange County will continue to create a culture that supports innovation, allows for advanced technology infrastructure, and becomes a future-ready County for our residents and visitors," said Mayor Demings.
Babb has also led several Florida Department of Transportation Districts' connected vehicle and emerging technology testing and deployment initiatives as a consultant with Metric Engineering. As Orange County's Chief Innovation and Emerging Technologies Officer, Babb will continue to direct the execution or our plan to make Orange County the experimental prototype community of tomorrow.
She brings extensive experience in vendor and stakeholder coordination as well as the development of strategic and master plans focusing on intelligent transportation systems. Babb works to cultivate public and private partnerships to align values, employs applications for data capture and analytics, and utilizes data visualization for planning and problem solving.
"We are living in the digital technological age, where we have tools and resources at our fingertips that we can leverage to help solve community challenges," Babb said.
"I look forward to applying technological solutions and engineering methodologies to help navigate Orange County's path toward continued economic mobility and sustainability. The safety of our community will be my highest priority and with my background in transportation engineering, I look forward to employing emerging technologies to improve upon our existing challenges."
Babb's appointment will be effective September 6, 2022.
About Orange County Government: Orange County Government strives to serve its residents and guests with integrity, honesty, fairness and professionalism. Located in Central Florida, Orange County includes 13 municipalities and is home to world-famous theme parks, one of the nation's largest convention centers and a thriving life science research park. Seven elected members make up the Board of County Commissioners, including the Mayor, who is elected countywide. For more information, please visit www.OCFL.net or go to Orange County Government's social media channels.
Back To Top