30 August, 2022
Orange County Government Public Information Officer
Email: PIO@ocfl.net
Orange County Commits Up to $4.4 Million to Ensure All Households Have Access to Affordable High-Speed Internet
Board selects Spectrum to implement initiative funded by The American Rescue Plan Act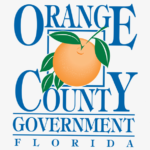 Orange County, Fla. — With up to $4.4 million in funding from the American Rescue Plan Act of 2021 (ARPA), Orange County will ensure that all homes have access to high-speed internet. Currently, several rural residential properties – located in South Apopka and East Orange County – have no access to the modern fixed broadband infrastructure necessary to participate in online employment, education, telehealth opportunities, services and more.
On Tuesday, August 30, the Orange County Board of County Commissioners unanimously approved a proposal from Charter Communications Holdings, better known as Spectrum, to provide the infrastructure for the project to include installation, marketing, and educational programming made possible by the federal funding. Spectrum will also make a significant investment in the project.
"It is public private partnerships like this that allow Orange County to move forward," said Orange County Mayor Jerry L. Demings. "We are providing equitable access to our rural residents and bridging the digital divide that exists because of a lack of infrastructure."
Continued Demings, "High-speed internet access is not a luxury. In the year 2022 and beyond, it is a necessity. Global connectedness brings vital services including telehealth, education, and access to information that proved critical during the pandemic. I'm pleased that we will soon be able to say that 100% of Orange County is connected by broadband."
Upon completion of contractual negotiations, Spectrum is expected to break ground to lay fiber optics cable before the end of the year. Residents with homes located in the affected rural areas are expected to have fixed broadband access in 2023 and 2024.
This project will be led by the newly named Chief Innovation & Emerging Technologies officer, Simone Babb.
About Orange County Government: Orange County Government strives to serve its residents and guests with integrity, honesty, fairness and professionalism. Located in Central Florida, Orange County includes 13 municipalities and is home to world-famous theme parks, one of the nation's largest convention centers and a thriving life science research park. Seven elected members make up the Board of County Commissioners, including the Mayor, who is elected countywide. For more information, please visit www.OCFL.net or go to Orange County Government's social media channels.
Back To Top