30 August, 2022
Media Contact: Anthony M. Moore, 321-318-5614 and Anthony.Moore@ocfl.net
Public Information Officer, Community and Family Services, Orange County
Orange County's Low-Income Household Water Assistance Program Approved
Program will begin accepting applications Sept. 6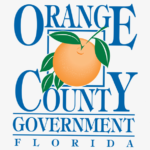 Orange County, FL – Mayor Jerry Demings and the Orange County Board of County Commissioners have formally paved the way for county-wide funding distribution of the Low-Income Household Water Assistance Program (LIHWAP). The federally funded program will begin accepting applications from Orange County residents on September 6, 2022.
LIHWAP will provide income-eligible Orange County households with financial assistance towards a wide range of water-utility costs. These utility costs include water-service restoration, future and past-due billing obligations, and water-related emergencies.
To qualify for LIHWAP, applicants must meet the following requirements:
Be a U.S. citizen, qualified documented resident, or permanent resident of the U.S.
Be a resident of Orange County, Florida
Be responsible for paying the household's water or wastewater bills
Meet financial-eligibility guidelines, which depend on total household income and the number of individuals residing in the home.
More than two million Florida residents are income eligible for LIHWAP. Nearly three quarters of Florida's LIHWAP-eligible households contain either a child under the age of five, a disabled individual, or a senior citizen.
"LIHWAP ensures that Orange County families who are in dire financial need will not have to choose between paying for water utilities or essentials such as food, housing and medicine," says Lavon Williams, deputy director for Orange County's Community and Family Services Department.  "Orange County is all too aware that many of our residents are still recovering from the ripple effects of the COVID-19 pandemic. LIHWAP is another way that our local government is helping our residents bounce back from life's most difficult circumstances."
The Low-Income Household Water Assistance Program is made possible through the Consolidated Appropriations Act of 2021 and the American Rescue Plan Act of 2021. The program was appropriated to the Florida Department of Economic Opportunity (DEO) to assist households with water and wastewater bills. In Florida, Community Action agencies distribute the majority of the state's LIHWAP funding. Orange County's Community Action Partnership is part of the Community and Family Services Department.
For more information on LIHWAP – including specific financial-eligibility guidelines – Orange County residents can visit the Florida Department of Economic Opportunity (DEO)'s LIHWAP webpage at  www.FloridaJobs.org/LIHWAP.
Information for Orange County residents is available at ocfl.net/lihwap or call 407-836-7429 to apply.
About Orange County Government: Orange County Government strives to serve its residents and guests with integrity, honesty, fairness and professionalism. Located in Central Florida, Orange County includes 13 municipalities and is home to world-famous theme parks, one of the nation's largest convention centers and a thriving life science research park. Seven elected members make up the Board of County Commissioners, including the Mayor, who is elected countywide. For more information, please visit www.OCFL.net or go to Orange County Government's social media channels.
Back To Top